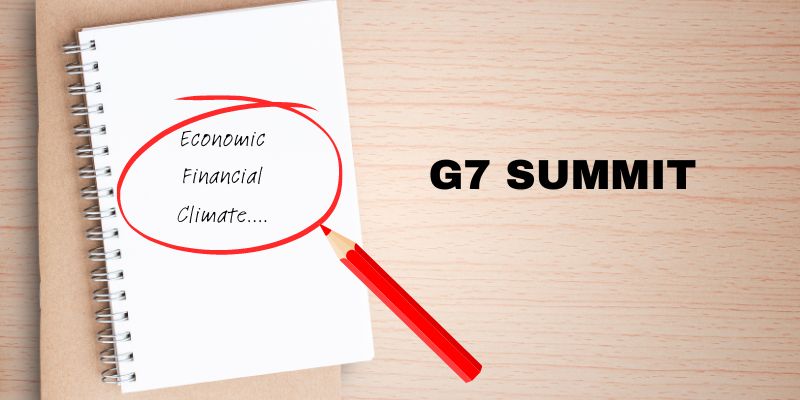 Decoding the Highlights of the G7 Summit
G7 countries (G7 Group) include Canada, France, Germany, Italy, Japan, the UK, and the US. Russia got expelled from group G8 following its annexation of Crimea. In a way, we can say the G7 represents developed countries.
Annually, G7 countries discuss burning issues and form policies accordingly. Since the decision taken by these powers can have a significant impact, there exists criticism by protesters who claim that the interests of other countries are not raised as they are not represented in the group. Even if the decisions of the G7 are not binding in nature, reports claim that the group is making the fight against poverty difficult. According to some analysts, G7 is a product of the bygone era.
The 49th G7 Summit 2023 was held in Hiroshima, Japan.
2023 – Key Takeaways
To create a ministerial forum "Hiroshima AI process" to discuss issues around generative AI, such as copyrights, disinformation, and how the technology should be governed.
Called upon the major economies to commit to attaining a net-zero emissions status by 2050 at the latest. The world as a whole must become net-zero by mid-century to meet the 1.5-degree Celsius target. China aims for net zero by 2060, while India has set 2070 as its target.
Launched Coordination Platform on Economic Coercion to increase collective assessment, preparedness, deterrence, and response to economic coercion. Economic coercion is a threatened or actual imposition of economic costs on one state by another to extract a policy concession.
Launched Hiroshima Action Statement for Resilient Global Food Security to address global food insecurity and to build more resilient, sustainable, and inclusive food systems.
Affirmed that G7 countries are not decoupling from China, but rather de-risking (reduction of reliance on China) based on a strategy of diversifying and deepening partnerships.