What are Kelp forests?
A study that was just published in the journal Nature found that climate change is causing Kelp forests to shrink. Kelp grows best in cold, nutrient-dense water. They grow from the seafloor up to the surface of the water and get their food and energy from the sun. Kelp is a type of brown algae that grows in cool, shallow water close to the shore.
Kelps function underwater in the same way trees do on land. Many animals find shelter and food in the underwater forests that kelps make.
They have gotten used to living in harsh conditions. These plants and animals that live in cool water have developed special ways to stay alive in freezing temperatures and long periods of darkness. Some of them can even grow under sea ice. In places with cold, nutrient-rich water, their rates of primary production are among the highest of any natural ecosystem on Earth.
They are also good for scuba diving, snorkeling, and kayaking, which are all fun ways to spend time and bring in money. Kelp forests also help protect coastlines by making waves less powerful during storms and stopping erosion.
As the ice melts, scientists think that kelp forests will move north. But the Arctic is also going through other changes that make this picture more complicated. As permafrost melts and Arctic coasts break apart, sediments are being dumped into coastal waters at an alarming rate. This blocks light and could make it hard for plants to grow. Runoff from melting glaciers will also make the water less salty and more cloudy, which is bad for young kelp.
Kelp forests along the coasts of western North America, Australia, and New Zealand have been destroyed by ocean heatwaves in the past few years.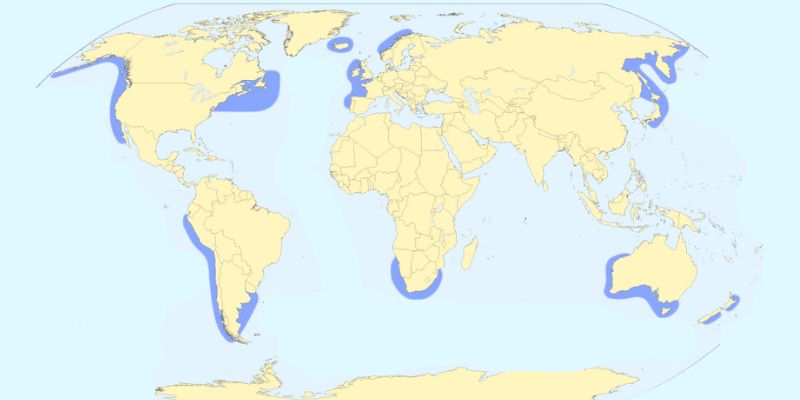 Source: DTE