We can trace the origin to cold war politics. During the Chinese civil war in 1949, the USA supported the nationalist party (Kuomintang) led by Sun-Yat-Sen and later by Chiang-Kai-Sheik.
At that time, communists under Mao were able to capture power in mainland China. Kuomintang, led by Chiang-Kai-Sheik, took refuge in an island known as Taiwan or the Republic of China. Thereby, in 1949 amid the civil war, Taiwan got separated from China.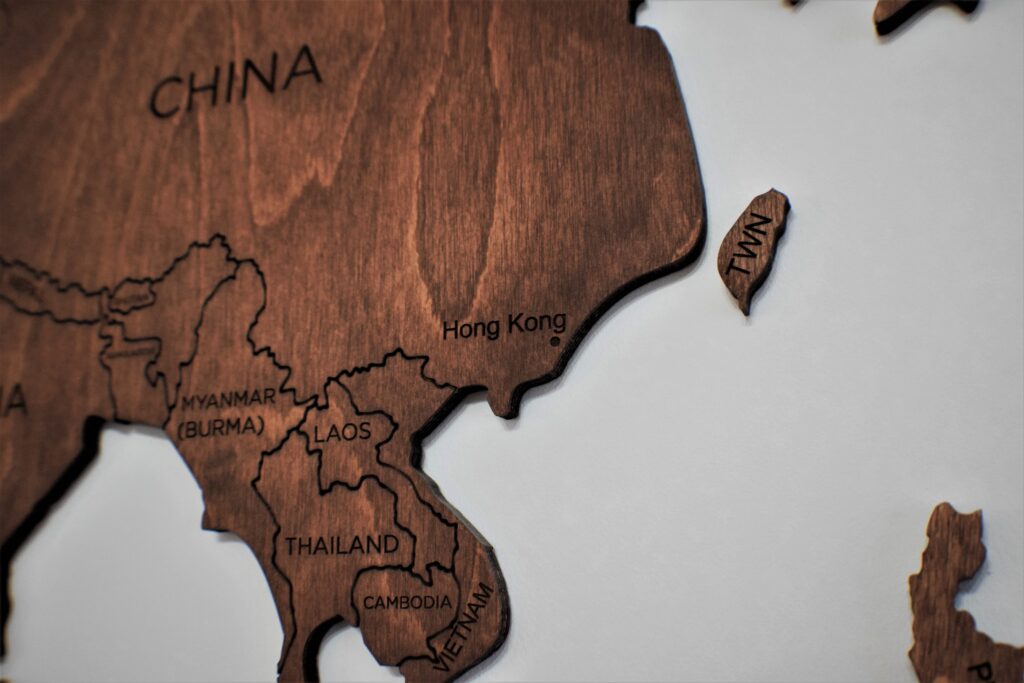 China- Taiwan relations:
Taiwan considers itself as a sovereign state that has its own constitution, military, and elected leaders. China, on the other hand, sees democratic Taiwan as a breakaway province. Though Taiwan is self-governed, it's never formally declared independence from China.
Deng Xiaoping, who took the reins of China in the late 1970s, proposed the One Country, two systems policy. Under this policy, he wanted to unify China and Taiwan. The new proposed policy promised high autonomy to Taiwan if it accepted Chinese reunification. However, Taiwan rejected this offer.
Though Beijing has never given up its claim on Taiwan, the island is considered a separate entity from mainland China. Now China has claimed Taiwan through its "one China" policy and aims to bring it under its rule by force if necessary. Also, as per this policy, countries seeking diplomatic relations with China must break official ties with Taiwan.
Taiwan conducts democratic elections, has its own military and currency as well as free media. Moreover, Taiwan has never been ruled by the Chinese Communist Party.
Present Scenario
It is treated as one of the most serious issues in US-China relations. Many analysts predict the possibility of future military confrontation over Taiwan. As per the latest news, China- Taiwan military tensions are at their worst. China warplanes keep on entering Taiwan's air defense identification zone. It is aimed to pressure the democratically elected government of Taiwan to accept China's demand to be part of Chinese territory.
China warned the Biden administration to roll back former President Donald Trump's "dangerous practice" of supporting Taiwan. China has also warned Taiwan that any attempt to seek independence "means war."
In 2020, China implemented national security law in Hong kong. It is seen as a sign that China is getting more assertive in the region.
Presently from the point of view of the USA government, US-China and Taiwan relations are conducted in the light of legal documents. These documents create confusing situations. China considers the USA's Taiwan policy as against its national interests. It is also quite challenging for the USA to maintain the balance between the two.