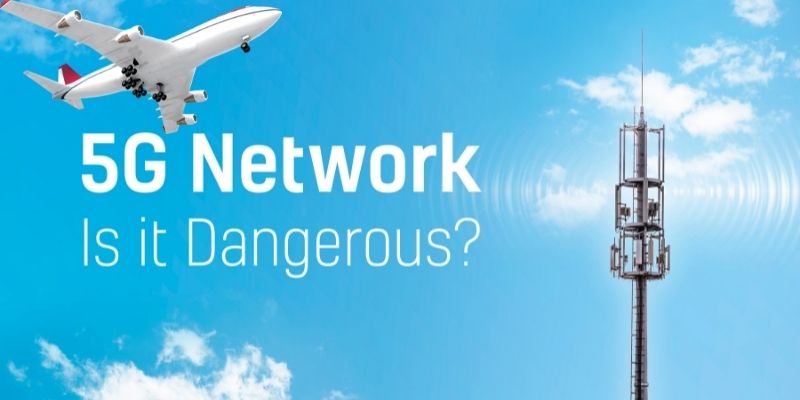 Interference from 5G signals have long been a concern for the aviation industry in the US
Read more



What is 5G?

5G is the next generation of mobile internet connection, offering substantially higher data speed and the ability to connect many more devices to the internet at once. It does so by usage of higher frequency radio waves.

5G in the US

In 2018, the Federal Communications Commission (FCC) in the United States allocated the mobile cellular industry a portion of the radio frequency known as "C-Band" or 3.7-3.98 GHz to run 5G. Unfortunately, these C-Band transmissions are dangerously close to the frequency used by radio altimeters in commercial aeroplanes and helicopters operating at low altitudes, which operate at 4.2-4.4 GHz. Despite the aviation sector warning to the FCC regarding the altimeters, the approval to allocate this C-band frequency to cellular industry was granted.

One of the most critical components of an aircraft's operation is the radar altimeter. It detects the aircraft's altitude, assists pilots in landing when visibility is poor and communicates with other systems on planes to provide data for safety and navigation systems.

Telecom companies like Verizon and AT&T have invested tens of billions of dollars upgrading their networks to implement 5G technology which provides faster internet services and better connection. However, airlines in the United States have urged for a delay, saying that interference from 5G signals might result in the loss of radar altitude information or, worse, inaccurate radar altitude information, which could be dangerous and misleading. Airbus and Boeing, two major aircraft manufacturers, have also expressed their concerns.

5G interfere with aviation safety

Latest development – 5G deployment

Wireless internet rollout was supposed to commence on December 5, 2021, but was postponed twice owing to safety concerns. The launch was again slated for January 19. Due to worries over 5G deployment, Emirates suspended flights to major US destinations until further notice. Soon after, major airlines of India and Japan also issued service suspensions due to the same reasons.

The suspension of some flights compelled telecom companies to halt their deployment. Mobile telecom companies agreed not to activate 5G transmitters within two miles of airport runways. Meanwhile, the FCC, mobile wireless, and aviation will work together to develop a solution that prioritises safety while also attempting to minimise widespread disruptions to passenger and cargo aircraft flights.

5G concerns in other countries

The deployment of 5G varies per country.

The 5G signals in the United States operate at higher power levels than any other deployment in use throughout the world, and they are also closer to airports.

In the EU, networks run at lower frequencies than those proposed by US providers, lowering the possibility of interference.

There are so-called "buffer zones" near airports where 5G transmissions are limited in France, and antennas must be angled downwards to avoid any interference.

Canada has also authorized 5G in the C-Band, but with limits on deploying the C-Band around 26 airports and other precautions to protect aircraft safety.
Source: BBC