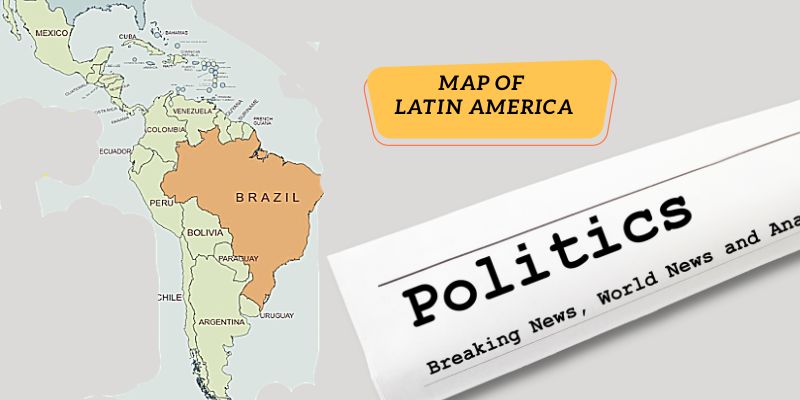 Most of Latin America is now ruled by the left
Read more



Luiz Inácio Lula da Silva, the leftist leader who is known simply as Lula, will return as president of Brazil for the third term. He defeated far-right President Jair Bolsonaro by a narrow margin (50.90% vs. 49.10 %).

When Lula left office at the end of 2010, he had an approval rating of 90%. However, he had to go to prison on corruption charges in 2018. It was in March 2021 that Lula's conviction was overturned by Brazil's Supreme Court, paving the way for his return to political life.

Lula is a charismatic leader who is said to have studied only till the 5th grade and is credited for sweeping social welfare programs that raised millions of people out of poverty. Bolsonaro was severely blamed for the destruction of the Amazon forest to increase Brazil's arable area and his poor handling of the pandemic, which had resulted in a COVID-19 death toll that was the second highest in the world.

Over the last four years, leftist candidates have won presidential elections in one Latin American country after another. After Lula's victory, six of the region's biggest economies will be run by leftist politicians: Andres Manuel Lopez Obrador in Mexico (2018), Alberto Fernandez in Argentina (2019), Gabriel Boric in Chile, Pedro Castillo in Peru, Luis Arce in Bolivia, and Gustavo Petro in Colombia.

While some have dubbed the region's latest leftward shift a "new pink tide," comparing it to a similar shift in the 2000s when leaders such as Lula, Venezuela's Hugo Chávez, and Bolivia's Evo Morales pumped money into welfare programs and lifted millions out of poverty, the situation now is starkly different. The first pink tide vanished a little more than a decade ago when the global recession ended the commodities boom.

Today's economic situation is far bleaker, with inflation driving up food and fuel prices and the possibility of a global recession looming. Voters are more volatile as well, with some nations, such as Brazil, sharply divided between the left and right and protests over inequality erupting from Chile to Panama. But analysts say this time is different: the trend is driven by pragmatism rather than ideology, and it's not because Latin Americans are becoming more leftist.

Brazil's political turnaround is the most recent and significant in Latin America in recent years. Brazil is currently the world's third-largest food producer. It just surpassed the United States as the world's leading exporter of beef, and it continues to be the world's largest exporter of coffee and soybeans.

With global grain supply constrained by the Ukraine conflict, the South American country has emerged as one of the world's leading short-term solutions to the rising food security crisis.
Source: Aljazeera