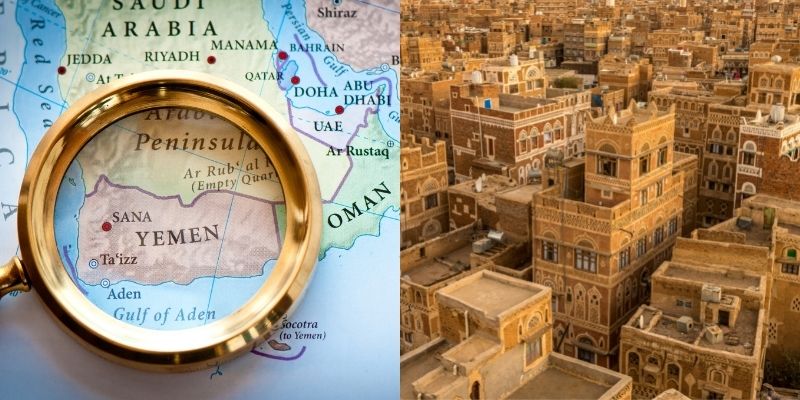 The attack on the UAE comes after the Houthis suffered a strategic defeat
Read more



A recent drone attack in Abu Dhabi, the United Arab Emirates (UAE) capital, has caused multiple explosions, killing three people. Shia Houthi rebels, who have controlled Yemen's northern regions, including the capital Sana'a, for over seven years, have claimed responsibility for the strike.

In response to the attack, Saudi-UAE coalition forces launched intensified airstrikes on the Houthis across Yemen, including Sana'a. At least 20 persons were killed, including a senior Houthi military officer.

Why did the Houthis attack the UAE?

Earlier this month, Yemeni government forces, with the help of Saudi airstrikes and UAE-backed troops known as the Giants Brigades, reclaimed the country's energy-rich Shabwah region from the Houthis. With the victory in Shabwa, the Saudi-led coalition now controls a substantial part of southern Yemen's coastline.

The loss of this crucial province defeated Houthi plans to strengthen control over all of northern Yemen. Following the incident, the Houthis issued a statement warning that if the UAE continued to escalate its attacks, they would target other important sites in their country. The Houthis' attack on the Emirati capital was a harsh warning to the UAE.

Source: Wikipedia – Current military situation in Yemen

Who are the Houthis?

The Houthis are primarily Zaydi Shiites who arose from Saada in northern Yemen in the 1990s. Shiite Muslims are a minority in the Islamic world, and Zaydis are a minority among Shiites. While they originated as a Shiite Muslim minority, they have developed from a religious group into a military and armed political movement.

They have been fighting Yemen's internationally recognized Sunni-majority government since their founder Hussein Badreddin al-Houthi was killed by the Yemeni army in 2004, initiating the Houthi rebellion. The movement, now led by Hussein's brother Abdul-Malik al-Houthi, gained support from Shia Yemenis. They were fed up with the corruption and cruelty of the long-time authoritarian leader and Saudi ally Ali Abdullah Saleh, especially after 9/11 and the US invasion of Iraq.

Saleh resigned in 2012 due to widespread protests and several assassination attempts. The Houthis gradually gained control, and as their influence grew, they withdrew from discussions to form a new, stable Yemeni government after Saleh's departure. Between 2014 and 2015, they overthrew the new President Abd Rabbah Mansour Hadi, seized power, and took control of most of northern Yemen, including the capital Sana'a.

Saudi Arabia and UAE role

After the Houthis ousted Hadi in 2015, the exiled Yemeni government requested its allies Saudi and UAE to launch a military operation to force the Houthis out. The Saudi-led coalition has been fighting the Houthis since then. UAE was a critical participant in the coalition led by Saudi Arabia. Although the UAE withdrew most of its troops from the war, it is still heavily involved and supports Yemen's local militia.
Source: Guardian