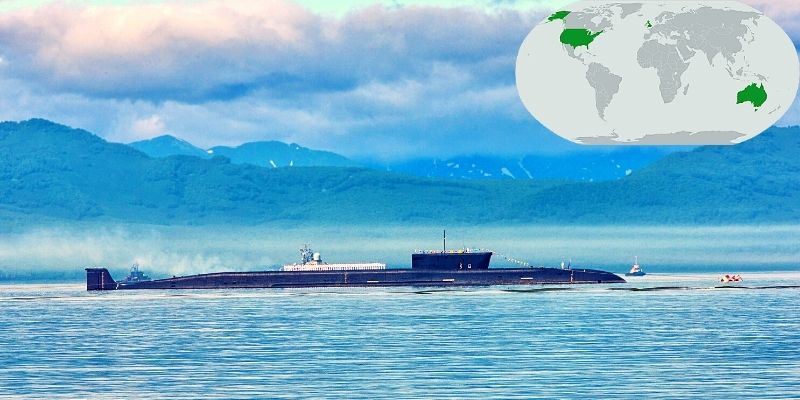 As part of this initiative, the US will share nuclear submarine technology with Australia 
Read more



Sharing of this technology is significant because the US only shared it once in 1958 with Great Britain. Nuclear submarines are quieter, harder to detect, and need to surface less and be deployed for more extended periods. Australia can now join an elite group of only six countries – India, the US, the UK, France, Russia and China – that operate nuclear-powered submarines. Australia will also be the only country to have such submarines without having a civilian nuclear power industry.

Apart from this, AUKUS will also involve sharing cyber capabilities and other undersea technologies. US has denied that grouping AUKUS is targeted against China. Still, its orientation makes it an alliance against China's actions in the South China Sea [ In recent years, China has been accused of raising tensions in disputed territories ].

Australia, the UK, the US (AUKUS), alongside Canada and New Zealand, also share extensive intelligence through the Five Eyes alliance. The alliance was created during the Cold War (1946-1991) that was fought between the United States and the Soviet Union. Through it, they shared sensitive information. It is often described as the world's most successful intelligence alliance.

Another grouping Quad is also formed lately consisting of India, USA, Australia and Japan. It is expected that the USA will team up with China-wary countries and form a united front. USA's grand strategy to improve security ties with Asia Pacific countries.
Source: Business Standard