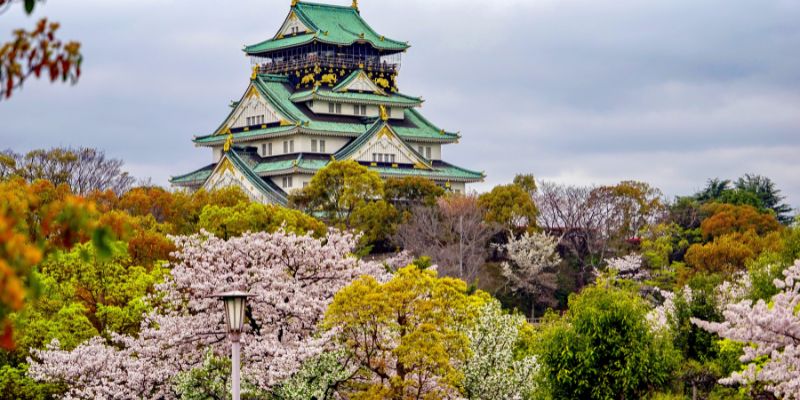 From Late-Night Shifts to More Babies: How a Japanese Company's Policy Change Impacted Birth Rates
After a Japanese company prohibited late-night work, they witnessed a surprising "baby boom." Earlier, Masako Mori, a Japanese lawmaker, and advisor to Prime Minister Fumio Kishida, expressed concerns that  "the country will disappear" if the falling birthrate issue continues. However, Itochu Corp.'s CEO, Masahiro Okafuji, implemented a unique strategy that could have potentially saved the country from this serious challenge.
A case that demands our attention and study: Working long hours at the workplace followed by evenings of eating and drinking with colleagues in Japan has made beginning a family difficult, particularly for female workers. As a result, many women leave the workforce after having children to care for them.
This is where Itochu Corp.'s CEO Masahiro Okafuji's strategy comes into play. According to Bloomberg, when Okafuji took over as CEO in 2010, one of his primary aims was to increase productivity so that the Japan-based company could compete with larger rivals.
However, contrary to popular assumption, improved productivity was not associated with working long hours at the office in this situation. In fact, the CEO of the Japanese corporation banned working in the office beyond 8:00 p.m. (local time) and canceled overtime, except in some rare cases.
Also, security guards and human resources would walk around the Itochu office building and tell people to go home. Those who still wanted to finish their work were told to come in early the next day to get it done, and they would be paid more.
Was it successful?
The plan worked! According to the analysis, the Japanese corporation reported more than five times the profit per employee between 2010 and 2021. Furthermore, the fertility rate among full-time staff has more than doubled, with roughly two children per female employee by the end of March 31, 2022.
Another observed change was that more employees took maternity leave, had children, and then returned to work during this period. It was found that the company's prohibition on late-night work reduced the strain on female employees.
In addition, following the pandemic, Itochu permitted employees to work remotely two days per week. Last year, the Japan-based company went one step further by reducing its working hours from eight to six, allowing employees to log out as early as 3:00 p.m. (local time).
The Japanese government raised the alarm earlier this year in response to the twin problems of a low birth rate and an aging population. As Japan grapples with its falling birthrate, the success of Itochu Corp.'s strategy offers hope and inspiration.