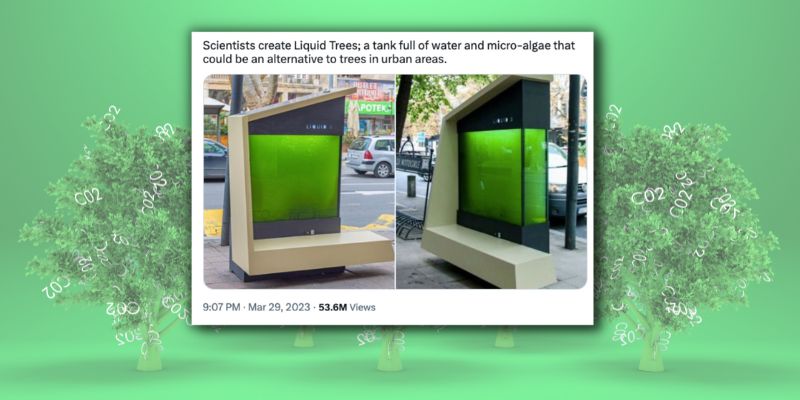 An Innovative Solution to Combat Air Pollution?
Read more



Serbia's capital, Belgrade, has introduced the liquid tree – LIQUID 3. The concept involves a tank filled with water and microalgae. Microalgae can photosynthesize, which means they can reduce the amount of carbon dioxide in the air and produce oxygen, just like trees do.

In fact, liquid trees are even more efficient than trees, with a single liquid tree replacing two 10-year-old trees or 200 square meters of lawn. This technology is particularly useful in urban areas where there is limited space for planting real trees.

Snapshots of it were shared on Twitter alongside the tweet. While many netizens didn't agree with this innovation, some supported the method. It's important to remember that progress often comes with a bit of controversy. Anyway, this is a pretty neat project – known as a liquid tree, nicknamed LIQUID 3.