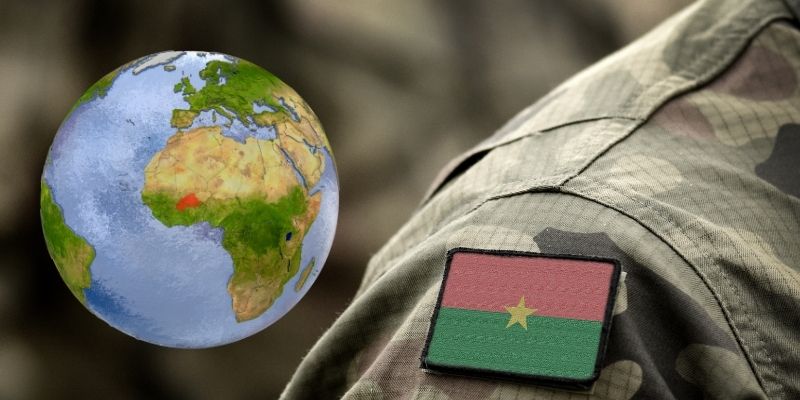 The military coup in Burkina Faso is the third in West Africa in the last 18 months, following Mali and Guinea
Read more



Burkina Faso's army stated on January 24th that it had overthrown President Roch Marc Kaboré, suspended the constitution, dissolved the government and national assembly, and closed the country's borders, confirming a coup in a statement carried by the official media.

The military cited the reason for the coup in Burkina Faso was Kaboré's government's inability to unify the West African nation and respond to challenges, including an Islamist insurgency that has generated turmoil in the country and the region over the years.

The Patriotic Movement for Safeguard (MPSR), a previously unknown organization that includes all army branches, led by lieutenant-colonel Paul-Henri Sandaogo Damiba made the statement. They further stated that they carried out the takeover without violence and that those detained were held in a safe area.

The MPSR said it would propose a calendar for a return to constitutional order "within a reasonable time frame, after consultations with various sections of the nation."

In a strongly-worded statement, the Economic Community of West African States (ECOWAS), which comprises fifteen member nations in the Western African area, condemned the incident, saying that they are closely monitoring the political and security situation in Burkina Faso.

Meanwhile, the United Nations, the African Union, the United States, and France have condemned the latest military coup in Africa.

Source: Britannica

Burkina Faso

Burkina Faso, a former French territory in West Africa, has been afflicted by continuous instability since independence in 1960, including several coups.

The country's name, which translates as "land of the honest men," was chosen by revolutionary military leader Thomas Sankara, who took control in 1983. He was toppled and killed in 1987 by a coup led by Blaise Compaoré, who then became president and ruled the country until his removal in 2014.

In 2015, Roch Marc Christian Kaboré was elected president in the general elections and re-elected again in 2020 for the second term.

Burkina Faso has been severely impacted by the growth of Islamist terror since 2015. The nation has faced an Islamist insurgency that has spread from neighboring Mali and Niger. More than a million people have been displaced across the country. This has sparked outrage among the military and civilians and wreaked havoc on the once-thriving tourism industry.
Source: Aljazeera