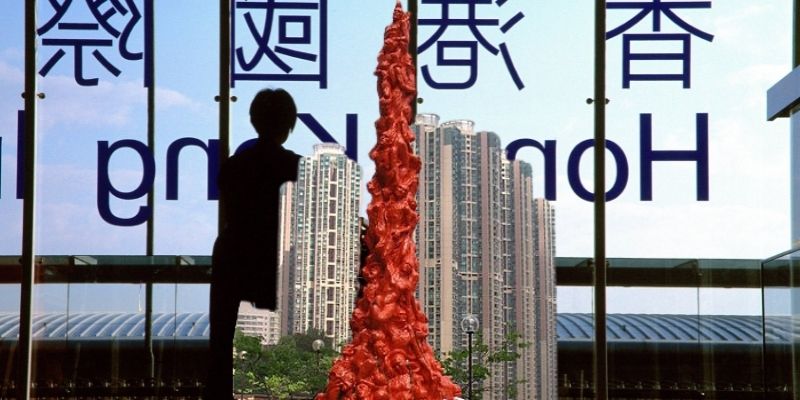 China recently dismantled the Pillar of Shame
Read more



Pillar of Shame is a haunting 8-meter tall sculpture that shows intertwined bodies with hollowed eyes and open mouths. Danish artist Jens Galschiot created it to serve as a memorial to the victims of China's crackdown on pro-democracy protests at Beijing's Tiananmen Square in June 1989. It was designed to remind people of events to ensure it does not happen again. The statue has been at Hong Kong University since 1997 and was removed by China recently.

Hong Kong was a British colony and not part of China in 1989. After its return to China in 1997, it was given partial democracy.

Hong Kong, having greater freedom than mainland China, and Macao were the only places in the country that openly remembered those who died when the government sent in troops to end the protest at Beijing's Tiananmen Square. A massive outdoor candlelight vigil was held every year until 2019 due to COVID-19 risks.

Demands for greater democracy resulted in massive protests in 2014 and 2019. China responded by imposing the national security law in 2020.

The law made it easier for China to punish pro-democracy protesters of Hong Kong. Under Beijing's heavy hand, Hong Kong's electoral system also took a sharp turn for the worse, and as a result, Pro-Beijing candidates swept Hong Kong elections.

Hong Kong has been witnessing changes recently, like shutting down newspapers, changes in the curriculum of schools and colleges etc. These changes came fast after Beijing, in June 2020, passed a new national security law. The fear of retribution is common among those who speak out against authorities in Hong Kong since China imposed the law.

Does this mean the death of the "one country, two systems" framework promised by China? If this continues, the Legislative Council of Hong Kong will be rubber-stamp nature of China.