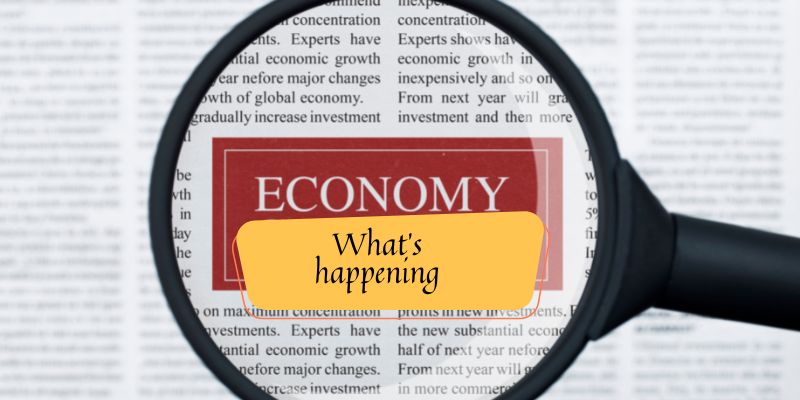 What's happening, and what does it mean for the rest of the world?
Read more



China, unlike the US, the UK, and Europe, does not have a rising price problem. Instead, it has a collection of other problems, including population decline, COVID, and a possible housing market crash. Together, they pose the biggest threat in decades to the world's second-largest economy.

China's economy has grown rapidly for the past 30 years. In 1990, it was 15 times smaller than the US and 8 times smaller than Japan and was expected to overtake the US in the coming years.

As China has grown, it has spent more money importing goods from other countries. It has grown by shifting its focus from agriculture to manufacturing. This is a transition many countries have undergone before, and it generates a lot of economic activity as factories and entire cities are built. However, most countries eventually slow down once this transition has taken place, and many economists expect this will happen to China as well. But there are signs that the growth could stop rather than just slow down.

One sign is China's housing market. Housing construction boomed during China's period of rapid growth as millions of people moved from rural areas to cities. However, China's housing market is in trouble. Banks and real estate firms appear to have over-promised and are asking homeowners to repay mortgages for houses that haven't been built yet. This has prompted fears of a collapse in the housing industry and banking sector. Also, the yuan is on course for its worst year in decades as it plummets against the US dollar. A weak currency frightens investors, fuelling uncertainty in financial markets.

If China's growth is to continue after the end of its house boom, it will need to find new ways to generate more economic activity. A big focus for the government has been China's tech sector, including new technology in renewables and artificial intelligence. However, there have been recent fears that China's technological development is not progressing as fast as hoped. Several tech companies have recently announced disappointing results.

Also, China's strict "zero COVID" approach has created challenges as it is hurting economic activity across industries. It has badly damaged small businesses and fomented widespread public frustration. The government now refers to its policy as "dynamic zero COVID". It is no longer attempting to maintain zero cases, but it is still using heavy-handed policy responses and has implemented lockdowns in dozens of towns and cities in recent weeks to contain outbreaks. A significant proportion of China's population is unvaccinated, raising concerns about a health system crisis if the policy is relaxed.

China also has a longer term problem-its population is declining. From 1980 to 2015, China implemented a "one-child policy" to control its rapid population growth. This has had a number of consequences, including an imbalance between men and women and an imbalance between young and old.

UN projections suggest China's population may already be declining. Apart from any other consequences, this can constrain economic activity. If China's economic situation (the world's second-largest economy) deteriorates, there will be an increase in the chances of a global recession.
Source: BBC