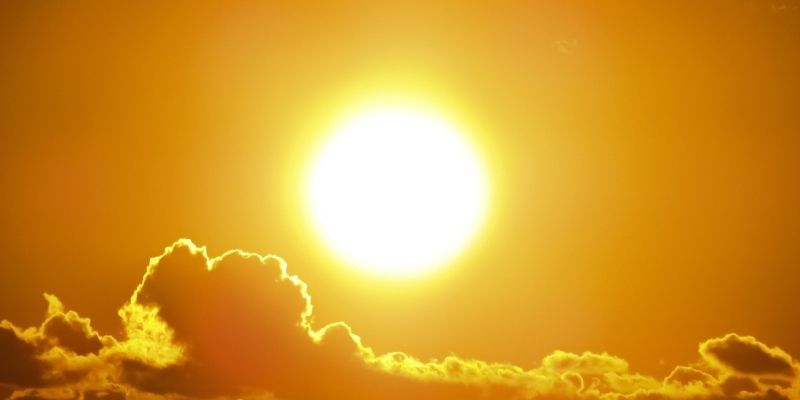 The experiment brings us one step closer to creating "unlimited clean energy"
Read more



Nuclear Fusion is an excellent energy source that does not produce greenhouse gases or radioactive waste. Fusion is a clean and safe way to power our homes and industry.

Today's nuclear power plants create electricity through nuclear fission, a process in which atoms are split. Nuclear Fusion, however, involves combining atomic nuclei to release energy. It's the same reaction that's taking place on the Sun. But overcoming the natural repulsion between atomic nuclei and maintaining the right conditions for Fusion to occur isn't easy and involves major challenges. But in the past few years, governments worldwide have been pouring money into fusion power research.

Recently, top scientists from China have claimed to have successfully created a 'fake Sun'. The Experimental Advanced Superconducting Tokamak (EAST) is also known as the 'Artificial Sun' experiment. The experiment replicates the nuclear fusion process carried on the Sun and stars.

To achieve nuclear fusion, enormous heat and pressure are applied to hydrogen atoms, causing them to fuse together. Here, in the experiment, fuel is heated to high temperatures to form a hot plasma. Using a strong magnetic field, the plasma is kept away from the walls of the reactor to ensure that it does not cool down and lose its ability to generate large amounts of energy. Plasma is confined for a long period of time for Fusion to take place.

The experiment set a new record, achieving a plasma temperature of 70 million C over 17 minutes. The temperature at the core of the Sun is thought to be 15 million degrees Celsius, which means that the temperature produced by (EAST) is nearly five times that of the Sun. In other words, China's "artificial sun" was five times hotter than the actual Sun.

In the first half of 2021, the experiment achieved a plasma temperature of 120 million degrees Celsius for 101 seconds.

Scientists hope the machine will help control nuclear fusion power, bringing us closer to creating "unlimited clean energy" by imitating reactions that naturally occur inside the Sun. The EAST, designed and developed by the Chinese, has been used by scientists all over the world to conduct fusion-related experiments. But the project just hit a major milestone.

China is not the only country that has achieved high plasma temperatures. In 2020, South Korea's KSTAR reactor set a new record by maintaining a plasma temperature of over 100 million degrees Celsius for 20 seconds.

Artificial moon

China has built an artificial moon facility that will simulate lunar conditions to train astronauts and test new rovers, instruments, and technology in a low-gravity environment similar to the moon for future missions. It will help in determining the possibility of human settlement on the moon.

The facility is made with rocks and dust as light as those on the moon. It will use a powerful magnetic field to make gravity disappear. The research facility is said to be the first of its kind globally and is scheduled to officially launch later this year.
Source: nypost