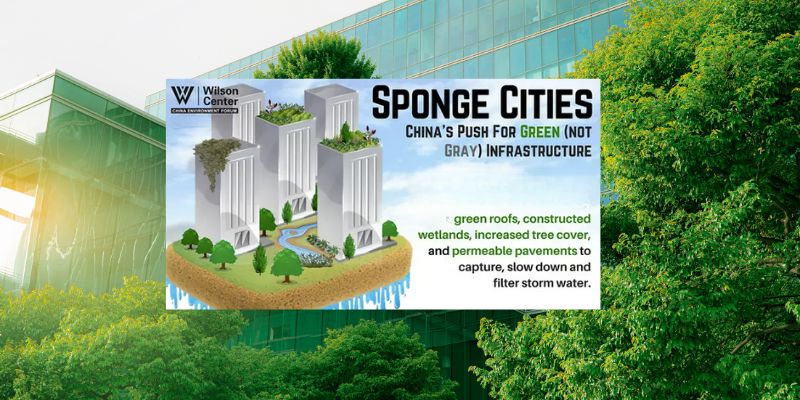 Flood Challenges
In the past few weeks, China has been hit really hard by floods. Water filled cities, hurting people and buildings. This makes us wonder if the "sponge city" plan from 2015 is actually working. What's happening?
Picture this: big cities in China, like sprawling puzzle pieces, covered with concrete and buildings. When heavy rain falls, the water has nowhere to go, and the cities can't soak up any more water. This causes flooding and problems for people living there.
China wanted to make cities safer from really bad weather. They wanted to fix the way water moves around in cities, especially when it rains a lot. To tackle this issue, China came up with the concept of "sponge cities," which act like natural sponges. They use clever tricks, like surfaces that let water through, canals, ponds, and fixing wetlands. Some ideas, like green roofs and special gardens, worked well. But not all cities have tried these ideas. The goal is to stop cities from getting all waterlogged and flooded, especially because of all the concrete and buildings.
But there are some challenges with this idea. As cities grow fast and more buildings pop up, the natural places that used to soak up water, like soil and grass, disappear. This makes it tough for sponge cities to work perfectly. Even though they try hard, some cities still struggle with flooding. The sponge tricks they use might not be enough when there's super-heavy rain. Also, there's the issue of climate change, which messes with the weather and makes flooding worse in places that aren't as developed. Back in 2018, most of China's big cities were in danger of floods.
So, China's sponge city idea is pretty cool, but it's not always easy to make it work perfectly. The cities need to keep learning and trying new things to stay dry and safe when the rain pours down.