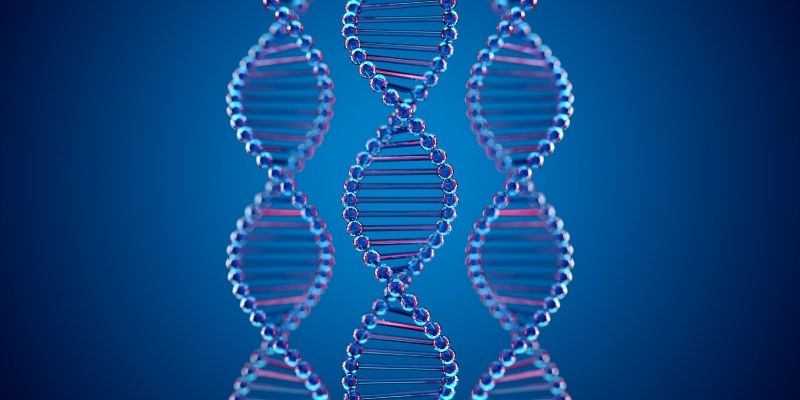 Scientists have been attempting to decipher the remaining 8% of the human genome for over two decades
Read more



The Human Genome Project sequenced 92% of the human genome in 2003. Now, a team of almost 100 scientists from the Telomere-to-Telomere (T2T) Consortium has revealed the remaining 8% of the human genome, published in the journal Science.

The human genome comprises little more than 6 billion individual letters of DNA, or 3 billion pairs, distributed over 23 pairs of chromosomes. The new study adds 200 million pairs of DNA to the previously sequenced DNA, which is the size of an entire chromosome.

Each bar is a linear visualization of a chromosome, with the chromosome number shown at the left. Red segments denote previously missing sequences that the T2T Consortium resolved. GRAPHIC: V. ALTOUNIAN/SCIENCE; DATA: T2T CONSORTIUM (Source)

With the complete genomic information, scientists will now be able to evaluate how DNA differs across people and if these genetic variants have a role in disease.

Deciphering and completing a gapless DNA sequence has taken decades due to several challenges. DNA contains long segments of repetitive sequences, making it challenging to string the DNA together in the correct order using previous sequencing methods. This project was made feasible by the advancement of sequencing technology over the last decade that can read longer and more accurate sequences.

The second challenge was finding cells with only one genome. A typical human cell contains two sets of DNA, a maternal copy and a paternal copy. For this new sequence, the scientists took advantage of a fertilization error resulting in an embryo containing only the paternal chromosome that delivers an X instead of a Y chromosome. This simplified the genome since scientists only had to sequence one pair of DNA rather than two.

Because the cells lacked a Y chromosome, the T2T team sequenced the well-studied genome of Harvard University systems biologist Leonid Peshkin, who was pleased to be a part of the project.

The researchers are now aiming to decode whole sets of DNA from additional people to capture all of the genetic variations that exist among people and might be linked to diseases or traits.

The Human Pangenome team has deciphered 70 more so far, with a target of 350 from people of various ancestries.
Source: Science