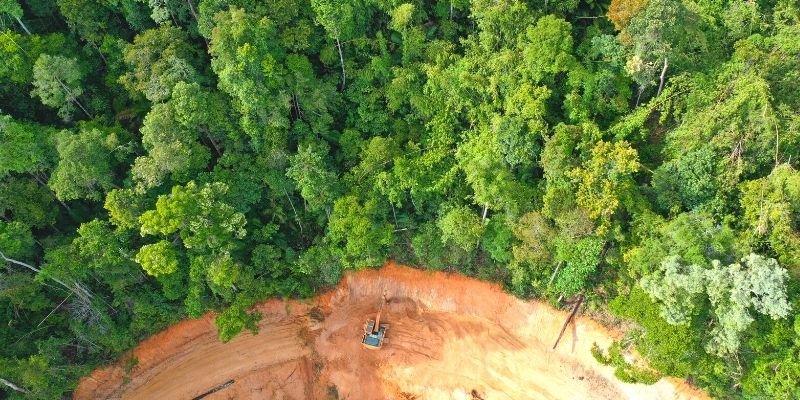 Deforestation in the Amazon is attributed to extensively destroying trees, grasses, and other plants for cattle ranching and soy farming
Read more



Savanna is the region where trees are sufficiently widely spaced so that the canopy does not close. The open canopy allows sufficient light to reach the ground. It consists of tall grasses and occasional trees. On the other hand, Tropical rainforests have a high density of plants and are characterized by lots of rainfall and a dense canopy. As per experts, much of the Amazon could be on the verge of losing its distinct nature and may change from a closed canopy rainforest to an open savannah with far fewer trees due to the climate crisis.

The Amazon Rainforest spans nine countries, but Brazil contains more than 60% of the Amazon. The Cerrado, spanning across several states of Brazil, harbors one of the world's largest savannas. It is also a major carbon sink that helps stave off climate change.

Brazil's National Institute for Space Research (INPE) estimated deforestation rose 8% to 13,235 square kilometers between August 2020 and July 2021, making it the greatest area lost to deforestation in 15 years since 2006.

The jump in deforestation impacting Cerrado is alarming as the biome already had a very high percentage of its area affected by it. The destruction of trees, grasses, and other plants in the Cerrado has made parts of the Amazon emit more carbon than they can absorb. Amazon cattle ranching accounts for nearly half of Brazil's annual share of emissions.

Brazilian President Jair Bolsonaro had signed an international pledge to end deforestation by 2030 at the COP26 climate summit in November 2021. Scientists have criticized the government for promoting more farming and development in sensitive ecosystems. In addition, Bolsonaro plans to invest in coal mining and ramp up oil and gas production in the next decade.

These measures have cast doubts over Brazil's commitment to protecting the environment and slashing its carbon emissions. Without efforts to control deforestation, the country will struggle to reach carbon neutrality.
Source: Guardian