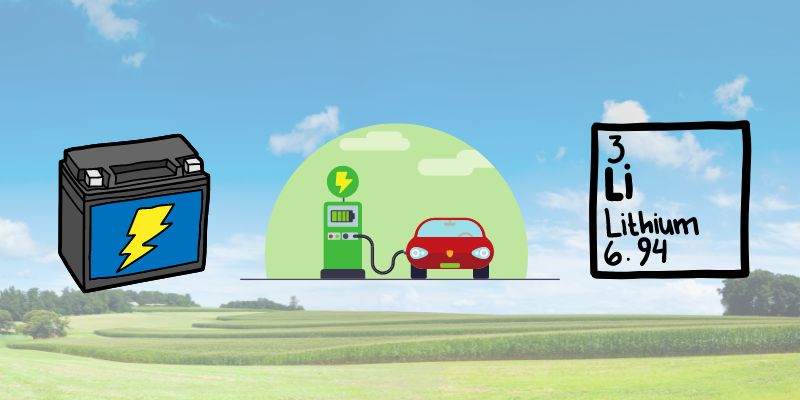 Understanding 
Read more



There is a huge demand for various minerals by different industries, but it wasn't long ago that lithium was near the bottom of the list in terms of relevance. However, lithium is crucial at a time when the world is at a crossroads in terms of climate change.

Cars, planes, and ships account for 79% of crude oil use. We already have the technology to replace 50% of the aforementioned crude oil use with battery-powered vehicles. Energy generated from renewable energy resources can be stored at a high density using lithium-based batteries.

The most common application for lithium is in rechargeable batteries for mobiles, laptops, digital cameras, and electric vehicles.

Sales of petrol and diesel cars are projected to slide even more quickly in the coming decade, as more countries pledge to phase them out. At last year's COP26 climate talks, 30 governments said they would stop sales of new petrol and diesel models by 2040.


In 2021, Australia accounted for 52% of worldwide lithium production and was the world's leading lithium mining country. Chile came in second with a 24.5% share, followed by China with a 13.2% share. The global energy shift is dependent on a resource that Australia possesses in abundance. However, supply chains and policies are critical.

With Russia's invasion of Ukraine generating widespread fuel shortages and skyrocketing prices, the present global energy crisis has demonstrated how interrelated the world's energy markets are. If the world is to fulfill its Paris Agreement goals, demand for lithium is expected to climb more than 40 times current levels by 2040, according to the International Energy Agency.

However, getting lithium is not as simple, owing to geopolitical issues and strained relations between China and the West. China has the world's largest lithium reserves and dominates the lithium landscape. China devised a strategic plan in 2015 to become a worldwide technological powerhouse, and lithium is expected to play a significant part in this.

To achieve net zero emissions, the world requires 2 billion electric automobiles. Is there enough lithium, though, to create all of the batteries?

Lithium supply has issues not only because of rising demand but also because resources are concentrated in a few regions and more than half of current production is in areas with significant water stress (lithium extraction requires very high volumes of water).

The world's lithium reserves are theoretically sufficient to fulfill the expected rise in demand. This, however, assumes all of the reserves can be brought into production, and that all of them are suitable for use in batteries, which is unlikely. According to the IEA, "just a few companies can make high-quality, high-purity lithium chemical products." Furthermore, there simply isn't going to be enough lithium on the face of the planet.

Future advancements in battery technology or production processes may potentially alleviate some lithium shortages.