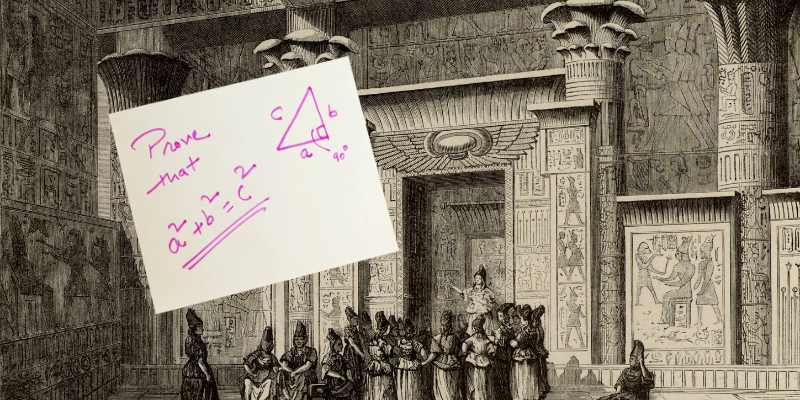 Ancient Babylonian Tablet Challenges the Origin of the Pythagorean Theorem
Recent discoveries have made us question if Pythagoras truly created the famous math rule known as the Pythagorean theorem. This theorem is a clever way to find missing sides of a triangle.
We usually give credit to an ancient Greek thinker named Pythagoras for inventing it. But here's where it gets interesting: a modern mathematician found an old Babylonian tablet, dating back to 1800-1600 BC, way before Pythagoras' time. This tablet seems to use the same math ideas as the Pythagorean theorem to figure out the length of a diagonal line in a rectangle. Therefore, people in Babylon were using the same math idea over 1,000 years before Pythagoras.
So, the big question is whether Pythagoras really came up with this math rule or if he learned it from the Babylonians or through stories passed down. This discovery changes our view of the history of the Pythagorean theorem.
It reminds us that math ideas can come from different places and times. Maybe Pythagoras didn't invent it, but he definitely made it famous! He's like the person who shares a cool trick with everyone, even if he didn't come up with it.