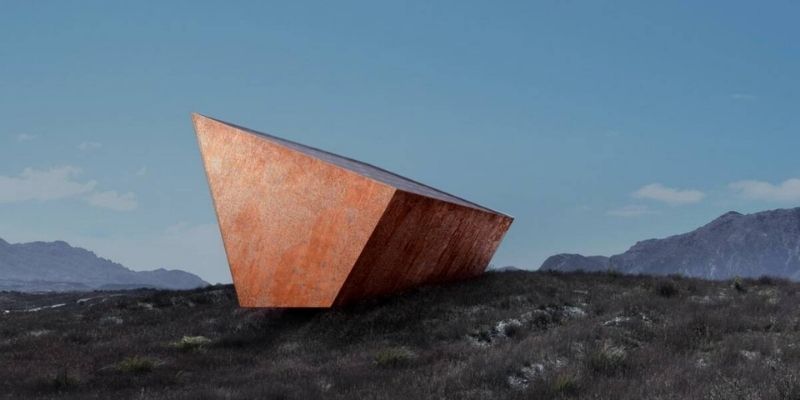 (Photo: earthsblackbox.com)
Earth's Black Box' will record climate change data for future generations
Read more



It will be constructed in Tasmania, Australia.
It will be like a plane's flight recorder that records an aircraft's final moments before crashing.
The black box will be around 33 feet long and will be completed sometime next year.
It will daily record data on land and sea temperature, ocean acidification, CO2 in the atmosphere, energy consumption, human population, and events like newspaper headlines, trending stories by scanning the internet and social media posts.
As per reports, it will be made with 3-inch thick steel with technology inside to collect information for the next 50 years.
If humans don't reduce greenhouse gas emissions, then some places will disappear below sea level, some may become too hot for comfortable living, and disasters like droughts, storms, and heatwaves will become more common.
Earth is getting a black box and holding humans responsible for climate change.
Source: Fox News