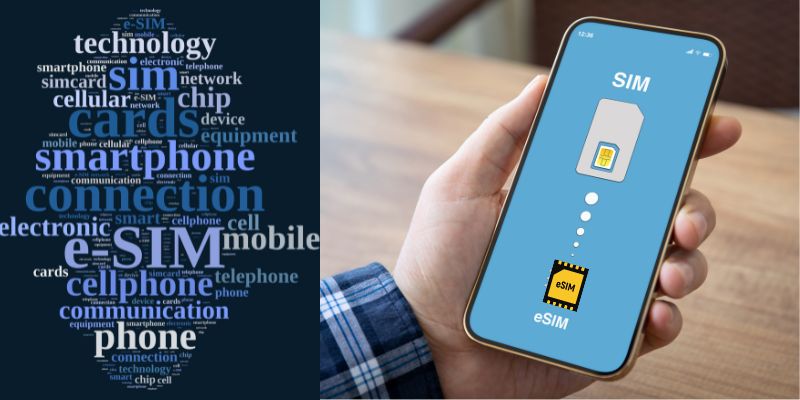 What are eSIMs? Its Advantages and Disadvantages
Read more



An embedded SIM (eSIM) is a SIM that is permanently embedded in the motherboard of a watch or smartphone. eSIMs were first introduced in 2012, but despite their futuristic applications, they have not completely replaced physical SIMs.

Apple Inc., an American MNC, has come up with a new Apple iPhone 14 without a physical SIM slot but an eSIM in order to access mobile networks.

Advantages

Because they are connected to the motherboard, they can also be reprogrammed, allowing users to switch operators without having to replace any physical SIM cards.
Convenience: Because your eSIM can store multiple SIM profiles, you can easily switch between them.
Security: There is no physical element to pull out and use on another device. An eSIM provides security against SIM theft.

Disadvantages

Emergency: If your phone stops working, runs out of battery, or simply falls and cracks the screen, eSIMs bring your communication to a halt. Meanwhile, traditional SIM cards can be quickly removed from the affected phone and placed in another backup device or secondary phone.
You cannot use an eSIM phone in a country where telecom operators have not yet adopted the technology.
Only premium phones have support. eSIM support is currently only available on more expensive devices such as Apple iPhones and the Google Pixel series.
Telecommunications companies have more control.
Source: Business Standard