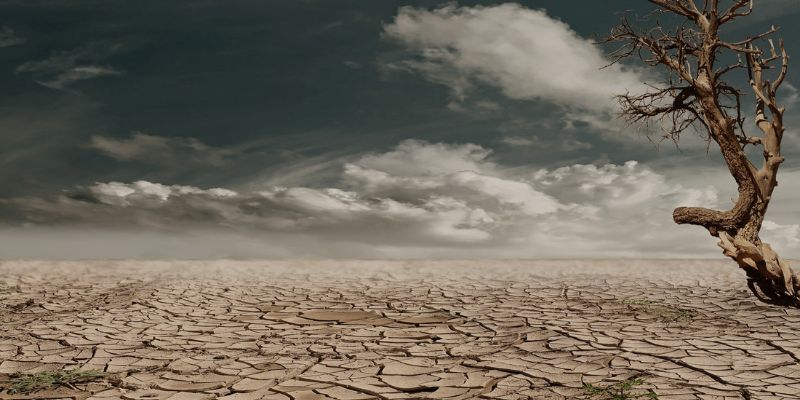 In what is likely the worst drought in 500 years, two-thirds of Europe is under some kind of drought warning
Read more



Europe is experiencing its worst drought on record, causing rivers to dry up and the emergence of Hunger Stones.

Hunger Stones, which date back to the pre-instrumental era, are the common hydrological marker in Central Europe. They serve as a reminder to today's generation of once-dreadful water shortages. They were embedded into rivers by our ancestors (from the 15th to the 19th centuries) when rivers subdued to severe levels, causing famine and food shortages.

Source

Many of the hunger stones discovered have unique carvings on them that seek to remind future generations that if water levels rise to this level, food availability will suffer.

Drought is defined as a lack of rainfall/precipitation over an extended period of time, usually a season or more, resulting in a water shortage and adverse effects on vegetation, animals, and/or people.

The drought in Europe is thought to be the worst in 500 years. Droughts are a natural part of the climate system and are not uncommon in Europe. The unusual dry spell was caused by a prolonged and significant deviation from normal weather patterns.

It is the record-breaking heat waves that have resulted in temperatures in many countries rising to historic highs. Temperatures that are unusually high have increased the evaporation of surface water and soil moisture.

To some extent, the severity of the current drought can be attributed to the fact that it occurred so soon after the 2018 drought. Many areas in Europe had yet to recover from the previous drought, and soil moisture had also not returned to normal.

Impact of Drought:

Transportation: Europe depends heavily on its rivers to move cargo in an economical manner, including coal, to power plants. Most large ships have been rendered unusable, with water levels down to less than a meter in some stretches.

Power production has been disrupted, resulting in electricity shortages and an increase in energy prices that were already high due to the conflict between Russia and Ukraine. Water scarcity has hampered the operation of nuclear power plants, which rely heavily on the water as a coolant.

Food Security: Food has become sharply more expensive in many countries, and drinking water is being rationed in some regions. The report warns that the dry spell will hit crop yields and spark wildfires.
Source: BBC