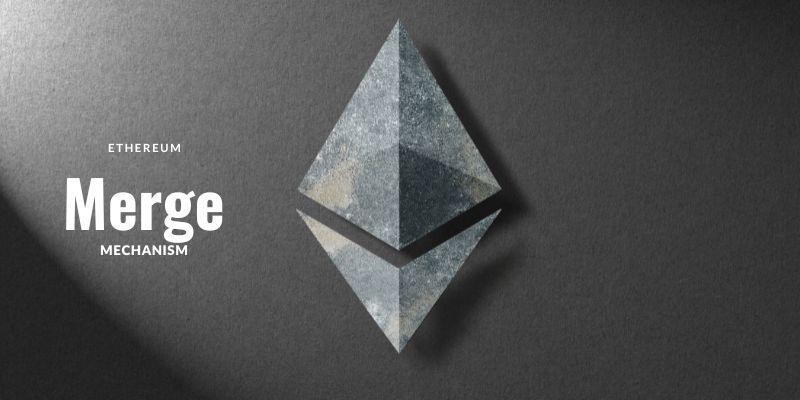 As far as the world of crypto is concerned, the change is a big one
Read more



Since 2016, two versions of Ethereum have been running in parallel. One has used the traditional method of recording transactions—"proof of work"—while the other has relied on a new method, "proof-of-stake."

So, recently, the Ethereum blockchain platform did a software upgrade and moved from "proof of work" to a "proof-of-stake" consensus mechanism. This revamp is known as the Merge.

Understand the difference between the two versions 

A traditional bank maintains a massive ledger of all of its customers' transactions. This ledger contains critical data. It tells the bank, for example, which customer has how much money in each account, who has sent money, who has received money, and so on. This record register is known as a "centralized ledger."

A blockchain, on the other hand, is a "decentralized ledger." This means that the information is not held by a financial institution such as a bank, but by ordinary people who volunteer to keep it up to date. Every transaction is recorded.

But, why would anyone volunteer to help maintain a blockchain? The answer is that a few lucky volunteers will be rewarded handsomely. Who receives the rewards is determined by the blockchain's "consensus mechanism."

Each volunteer has their own separate copy of the blockchain. As a member of the blockchain network, each individual keeps this updated based on transactions "broadcast" to them. They update their copies of the ledger as they receive updates. Everyone's copy of the ledger should match as long as no one lies about what's in an account.

But why would you believe anonymous, random internet users to be truthful about the amount of digital money in their or others' accounts?

A consensus mechanism is how a blockchain ensures that everyone involved in keeping track of transactions is being truthful and not claiming that there is more money in their-or other-accounts than there should be.

A network participant is selected to have their copy of the ledger serve as the recognized record of transactions. The majority of the members (51%) must concur that the record is accurate. To cheat the system, you would need to control at least 51% of the network's devices. Depending on the consensus mechanism used, this would require either a massive amount of computing power or a large sum of money to pull off.

Old Method:

Proof of Work: Under it, miners compete to solve complex mathematical puzzles using a massive infrastructure of cutting-edge computer hardware, and the first to solve the puzzle is chosen as the validator.
When someone submits the correct answer, they are invited to submit their copy of the ledger for community review before it is added to the blockchain. They are rewarded with a certain amount of cryptocurrency.
This method relied almost entirely on crypto farms, which are massive warehouses lined with rows of computers that solve puzzles.

Concerns:

High Energy Consumption: Proof of Work, which is also used by Bitcoin, has been criticized for its environmental impact.
The total annualized power consumption is nearly equal to that of Finland, while its carbon footprint is comparable to that of Switzerland.
For a time, European countries considered a crypto mining ban, while China conducted a nationwide crackdown on crypto miners, driving them overseas.

New Method:

Proof of Stake: It would eliminate the need for crypto miners and massive mining farms, which had previously powered the blockchain via a mechanism known as 'proof-of-work' (PoW).
Instead, it has shifted to a 'proof-of-stake' (PoS) mechanism that assigns 'validators' at random to approve transactions and earn a small reward.
Validators are individuals who volunteer a computer to maintain the blockchain's integrity

Benefits:

It will reduce energy consumption by nearly 99.95%.
It will make transactions extremely secure.

What are our current understandings of Ethereum?

Ethereum is a popular platform for developers to create decentralized apps (dApps), smart contracts, and even crypto tokens. In terms of market capitalization, the platform's currency, Ether, is only second to Bitcoin. Some of the most popular applications, such as non-fungible tokens (NFTs) and decentralized finance (DeFi), are based on the Ethereum network.

Cryptocurrency is any form of currency that exists digitally or virtually.
Cryptocurrencies don't have a central issuing or regulating authority, instead using a decentralized system to record transactions.
It is supported by a network called the blockchain.
A blockchain is a public ledger on which transaction details are recorded and stored. These can be viewed but cannot be controlled by any single user.
The blockchain is not only about cryptocurrency, but it also turns out to be a pretty reliable way of storing data about other types of transactions.
In fact, blockchain technology can be used in bank transactions, property exchanges, smart contracts, healthcare, supply chains, and even in voting for a candidate.
Source: Forbes