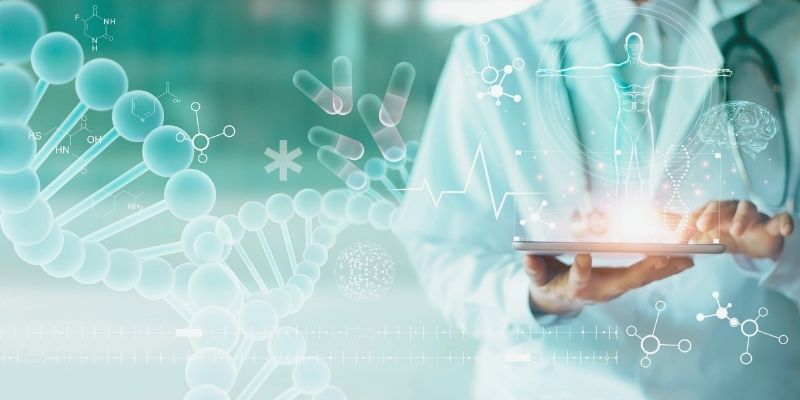 These discoveries will serve as a road map for future efforts, opening up new fields of study focused on potential new therapies and diagnostics with pinpoint accuracy
Read more



The world's most extensive study on the genetics of critical Covid-19, comprising over 57,000 patients, has given new information about some of the biological mechanisms behind the disease's severe form.

Scientists in the United Kingdom have discovered 16 novel genetic variations that render a person more susceptible to a severe COVID-19 infection as part of the GenOMICC (Genetics of Mortality in Critical Care) research project.

The study sequenced and analyzed the genomes of critically-ill COVID-19 patients and compared them with genomes of people who did not have COVID-19. By determining the complete genome sequence for all individuals in the trial, the researchers created a precise map and identified genetic variation linked to the severity of COVID-19. The team found significant variations in 16 genes linked to severe COVID-19. The findings are published in Nature.

In addition to the 16 new variations, they verified seven additional genetic variations that have previously been related to severe COVID-19. One of them is a single gene variation that impairs the function of interferon alpha-10, a key messenger molecule in immune system signaling. This mutation alone raises a patient's risk of developing a severe condition. This kind of information can be helpful in the early stages of disease management.

Another variant is Factor 8, which is involved with blood coagulation and linked to severe illness in Covid-19. This variation might explain some of the clotting problems reported in severe Covid-19 patients.

GenOMICC

The Genetics of Mortality in Critical Care is a global collaboration, reportedly the largest of its kind, that brings clinicians and scientists from all over the world together to discover the genetic factors that cause critical illnesses. The scientists involved compare the DNA of critically ill patients to members of the general population.

The GenOMICC has been researching emerging infections such as SARS (severe acute respiratory syndrome), MERS (Middle East respiratory syndrome), flu, sepsis, and other types of critical illness since 2015.
Source: University of Edinburgh