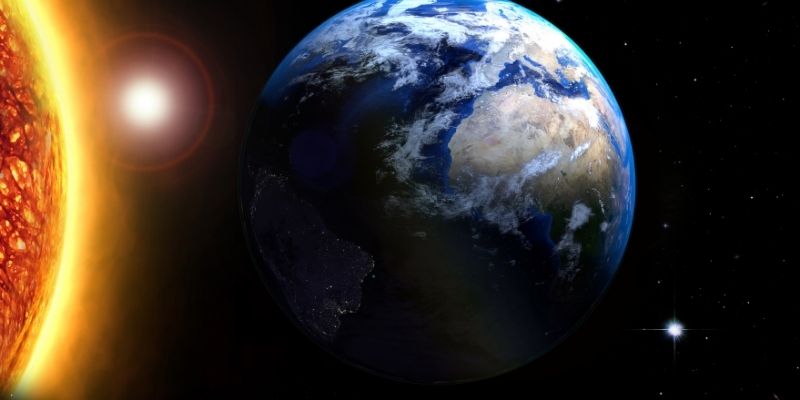 Recently, Elon Musk's Starlink lost up to 40 of the 49 satellites due to a geomagnetic storm a day after they were launched
Read more



The loss of 40 satellites in a single solar event has been described as "unheard of" and "huge". However, the satellites were designed to burn up on reentry into the Earth's atmosphere and did not create debris in space.

What is Starlink? It is a satellite constellation that provides broadband-level internet access. It is a SpaceX project.

Understanding the activities on the Sun

Magnetic fields cover the surface of the Sun. Sunspots are dark spots on the Sun's surface. As they are cooler than the rest of the Sun's surface, they appear dark. Magnetic field lines close to sunspots frequently tangle, cross, and reorganise. It can cause a solar flare, which is a sudden explosion of energy. Solar flares emit large amounts of radiation into space.

The corona, the Sun's outermost atmosphere, is hundreds of times hotter than the Sun's surface (astronomers have been trying to solve this mystery for a long time). The temperature of the corona causes its particles to move at very high speeds. These speeds are so high that the particles are able to escape the gravity of the Sun.

PIC – the corona can be seen during a total solar eclipse

What is a Geomagnetic Storm?

Coronal Mass Ejections (CMEs) are large ejections of plasma and magnetic fields from the Sun's corona (outermost layer) that can reach the Earth. If a CME collides with the Earth, it causes a geomagnetic storm.

The Earth's magnetosphere shields it from harmful solar and cosmic particle radiation, as well as erosion of the atmosphere by the solar wind (the constant flow of charged particles streaming off the Sun). They can trigger intense lights in the sky, called auroras.

How are Solar Storms Predicted?

Solar physicists and other scientists use computer models to predict solar storms' arrival time and speed. But the storm's structure or orientation still cannot be predicted. With the increasing global dependence on satellites for almost every activity, there is a need for better space weather forecasts and more effective ways to protect satellites.

Effect on Earth

Not all solar flares reach Earth, but solar flares/storms such as coronal mass ejections (CMEs) that come close can impact communication signals, GPS navigation systems and satellites. Aircraft flights, power grids, and space exploration programmes are vulnerable. Coronal Mass Ejections (CMEs) can create disturbances in the magnetosphere, the protective shield surrounding the Earth.
Source: space.com