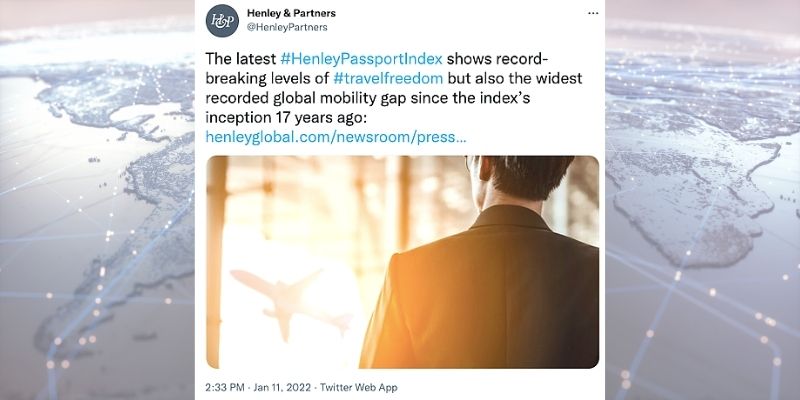 It lists the world's passports according to the number of destinations their holders can access without a prior visa
Read more



It was released by London based Henley and Partners, a global leader in citizenship planning and residence. They have been monitoring the world's most travel-friendly passports based on exclusive data.

Japan and Singapore top the index as their passports, in theory, allow travelling visa-free to 192 destinations. India ranks at 83rd position, China at 64, Saudi Arabia and Thailand at 65, UAE at 15, Pakistan at 108, Sri Lanka at 102, Bangladesh at 103, and Russian Federation at 46.
Source: CNN