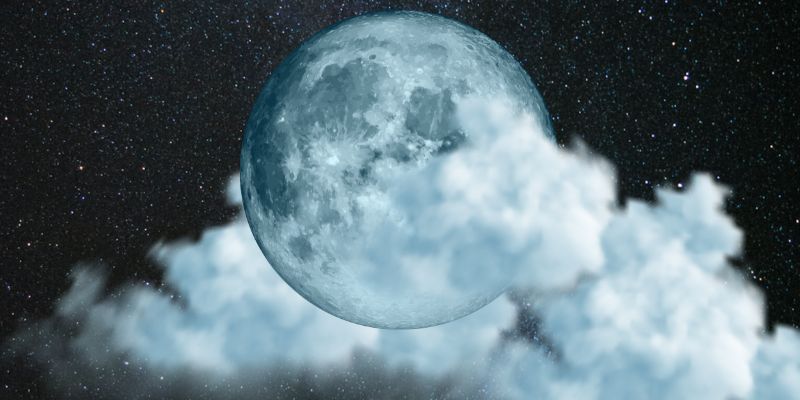 Get ready for an amazing sight in the sky!
There's a special event called the 'Blue Moon' happening. But don't worry, it's not actually going to be blue in colour.
You know how the moon changes its shape from a tiny sliver to a big circle? Well, when it's a full moon, it's the roundest and brightest it can be. This blue moon is a rare thing that occurs when we have two full moons in one month. It's a bit like a bonus moon!
But that's not all—this moon is going to be even more exciting because it's going to be a 'Super Moon' too. This means the moon will look a bit bigger and brighter than usual. This happens because the moon comes closer to Earth during its journey around us.
And guess what? The moon will also be hanging out near Saturn, another planet in our solar system. It's like a cosmic meet-up!
If you're wondering when to catch this awesome show, try to look up shortly after the sun sets. Depending on where you are, you can spot the super blue moon either on August 30 or August 31.
The best time to see it will be around 9:30 p.m. in India. And if you're a night owl, you can also catch a glimpse around 7:30 a.m. on August 31.
NASA tells us that seeing a blue moon or a supermoon isn't that rare; it happens a few times every year. But when both of these cool things happen together, like a super blue moon, that's something super special! This kind of double moon magic only comes around about once in ten years. The next time we might see a super blue moon like this won't be until January 2037.
Enjoy the Super Blue Moon show around 8:37 PM EDT on August 30!