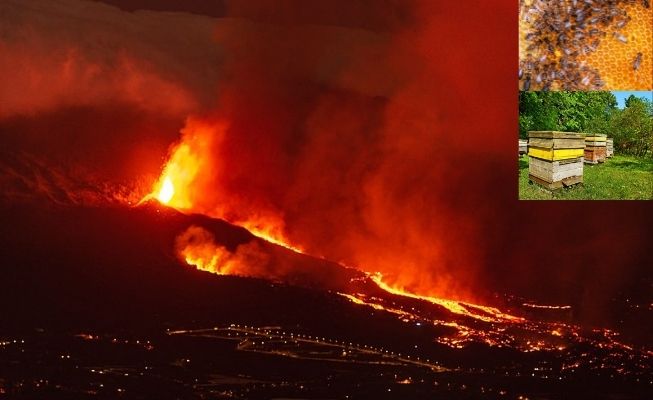 An empowering story that talks about resilience
Read more



A volcano in the Canary Islands, Spain, erupted in September. The lava flow destroyed homes and villages. After 50 days, a beekeeper returned to see what had happened to his hives. What he discovered was shocking. Inside five hives covered in volcanic ash were tens of thousands of bees, still alive.

The bees not only managed to survive the heat and poisonous gases but also avoided starvation by feeding on the stored honey inside the hives. They used a chemical known as bee glue to seal themselves inside the hive. Not only this, the bees even left open a small pathway to use later to get out. The way they insulated themselves for weeks from harsh conditions outside was surprising and exciting for the scientists.

Bees play a key role in agriculture and help pollinate plants that make the food we eat. But over the years, their number has been dropping. The dramatic survival of the bees is a piece of happy news that we all need to hear. It is incredible how a tiny creature has the toughness and ability to survive and can maintain resilience.
Source: NYTimes