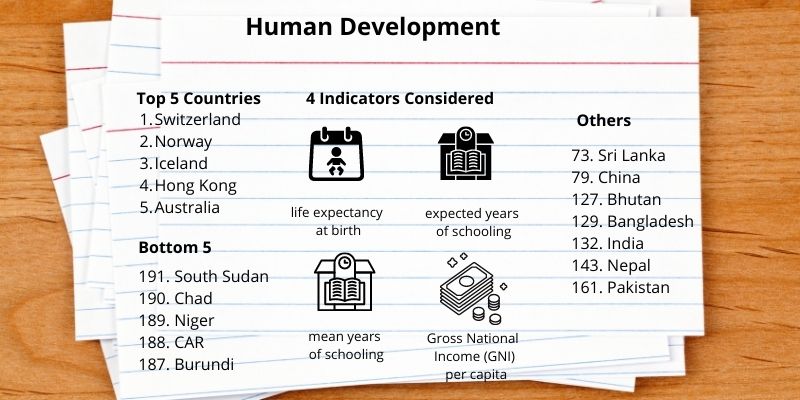 Human Development Report 2021-22
Read more



Since the outbreak of the COVID-19 pandemic, 90% of the countries have fallen backward in human development, reversing much of the progress toward the Sustainable Development Goals.


The Index is part of the Human Development Report 2021-2022 released by the United Nations Development Programme (UNDP).
The HDI measures a country's achievement in three basic dimensions of human development: a long and healthy life, education, and a decent standard of living.
It is calculated using four indicators: life expectancy at birth, mean years of schooling, expected years of schooling, and the Gross National Income (GNI) per capita.
The COVID-19 pandemic has also exacerbated gender inequality, which increased by 6.7% globally.
Report of worsening mental distress since COVID-19 – the factor that can impede human development.
It claimed that humans were unprepared for a world with climate crises.
Insect Population Decline: Without an abundance of insect pollinators, humans face the mind-boggling challenge of growing food and other agricultural products at scale.
Plastics are now everywhere – in the ocean, protected forests, remote mountaintops, and people's lungs and blood.
Source: downtoearth