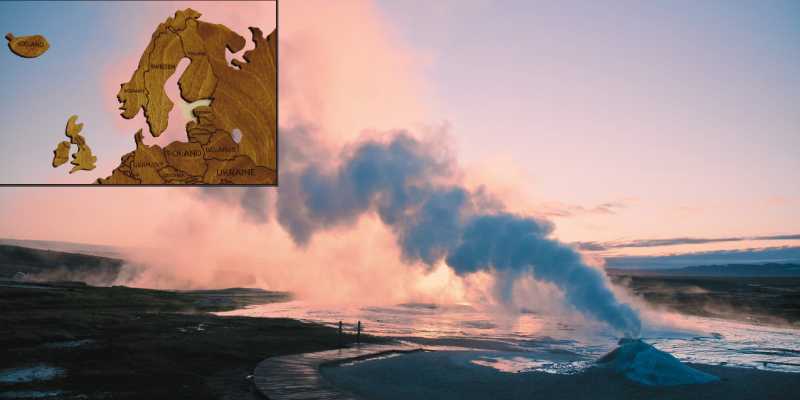 Iceland experiences frequent volcanic activity, due to its location on the Mid-Atlantic Ridge: Meaning?
Nearly 2,200 earthquakes were recorded in the vicinity of Reykjavik, the capital of Iceland, in the past 24 hours. The country's meteorological office even warned that this seismic activity could be a signal of an impending volcanic eruption, and that's what happened? A volcano on the Reykjanes Peninsula in Iceland began erupting. It is situated between the Fagradalsfjall and Keilir mountains.
In March 2021, the Fagradalsfjall volcano, located on the Reykjanes Peninsula, awakened after a dormant period of nearly 800 years. It has erupted twice in the last two years, including the 2021 eruption.
The eruption of Fagradalsfjall was unique in its accessibility. Unlike many volcanic events that occur in remote or inaccessible areas, this eruption unfolded in a relatively accessible location. Locals and tourists flocked to witness the spectacle up close, hiking through the rocky terrain to marvel at the primal forces of nature at play. The eruption became a source of inspiration, wonder, and scientific study.
This awe-inspiring event also highlighted Iceland's resilience and preparedness. The country has developed advanced systems for monitoring volcanic activity and managing potential risks. Thanks to these systems, authorities were able to respond swiftly, ensuring the safety of residents and visitors while allowing them to witness nature's grand spectacle.
Iceland is Europe's largest and most active volcanic region due to its presence on the Mid-Atlantic Ridge. On average, the country experiences an eruption every four to five years. Mount Fagradalsfjall and Eyjafjallajokull volcanoes are two major earthquake zones in the country.
The Mid-Atlantic Ridge is a submerged mountain range that runs through the Atlantic Ocean, and it marks the boundary between the North American and Eurasian tectonic plates. The plates are moving apart at this boundary, creating a gap where magma from the Earth's mantle rises to the surface, resulting in volcanic activity.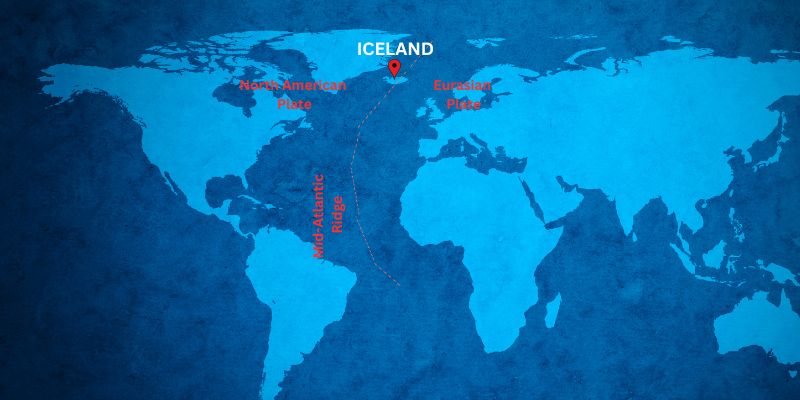 In addition to the plate boundary, Iceland sits atop a hot spot. A hot spot is an area of the Earth's mantle where a column of hot magma rises to the surface. This combination of a hot spot and the divergent plate boundary makes Iceland especially prone to volcanic eruptions.
The Mid-Atlantic Ridge is a mid-ocean ridge that is part of the longest mountain range in the world.
Throughout the Holocene epoch, which began about 11,700 years ago and continues to the present day, almost thirty volcanoes in Iceland have erupted (the Holocene is characterised by a relatively stable and warm climate, which has allowed human civilization to flourish). One notable eruption occurred at Eldgjá in the 10th century. It is known as the largest lava eruption in recorded human history. The eruption lasted for several years and resulted in the release of a significant amount of lava and volcanic gases.