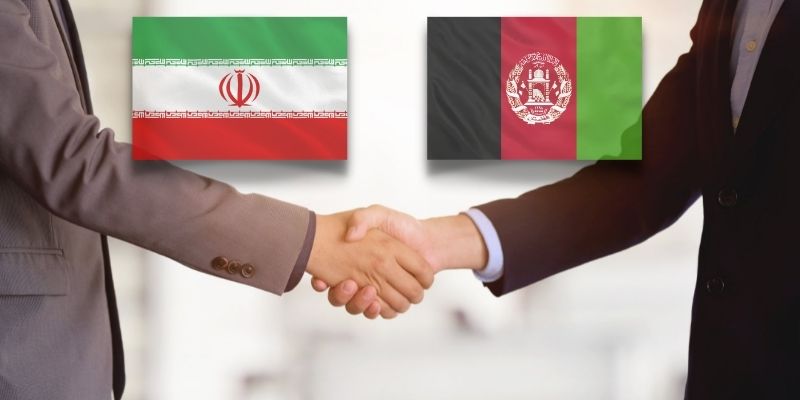 In early 2016, Saudi Arabia broke ties with Iran in response to attacks on diplomatic missions in Tehran (Iran's capital)
Read more



Three Iranian diplomats landed in Saudi Arabia for the first time since 2016 to resume work at the Organization of Islamic Cooperation (OIC) office in Jeddah.

Since April 2021, there have been four rounds of bilateral discussions mediated by Iraq, indicating some progress between Saudi Arabia and Iran, the region's Sunni and Shia Muslim powerhouses. This measure will have a significant impact on decreasing regional tensions and boosting Muslim solidarity.

Events that led to diplomatic cut off in 2016

In 2016, the Sunni Kingdom of Saudi Arabia executed a prominent Shia religious leader Nimr al-Nimr who was a vocal critic of the government in Saudi Arabia. His execution was widely condemned, including governments, OIC foreign ministers, and human rights organizations. Following the incident, Iranian protestors attacked the Saudi embassy in Tehran and a consulate office in Mashhad (a city in Iran). Saudi Arabia retaliated by cutting diplomatic ties with Iran.

Relation between Saudi Arabia and Iran

Saudi Arabia and Iran support opposite sides in several conflict zones, including Syria and Yemen. Yemen, the Middle East's poorest nation, is located on a strait connecting the Red Sea and the Gulf of Aden, which carries a large portion of the world's oil exports, making it strategically significant.

The two nations have been at odds about who gets to control Yemen for a long time. An almost seven-year civil conflict has ravaged Yemen since the Houthis took control of the Yemen capital, Sana'a.

The Houthis are Zaydi Shiites and have been fighting Yemen's Sunni-majority government since 2004. Shiite Muslims are a minority population in the Islamic world. Zaydis are a minority of Shiites.

In March 2015, in response to Houthi advancements, a Saudi-led intervention launched a military operation to put Yemen's internationally recognised government back to power. Saudi Arabia has repeatedly accused Iran and its ally Hezbollah (a Lebanese Shia Islamist political party and armed organisation) of financially and militarily supporting the Houthis. However, leaders from Iran and Hezbollah have dismissed or downplayed the reports.

In addition, Iran's nuclear and ballistic missile programmes are also a source of concern for Saudi Arabia. Iran asserts that its nuclear programme is for peaceful reasons and that its missile programme is for defence purposes alone. The conflict is part of a regional power struggle between Shia-ruled Iran and Sunni-ruled Saudi Arabia.

Organisation of Islamic Cooperation (OIC)

The OIC is a global organisation based in Jeddah that represents Muslims worldwide. With 57 member nations scattered across four continents, it is the second biggest organisation after the United Nations. It was founded in 1969 as a result of a decision made during a landmark summit held in the Kingdom of Morocco.

Source: Wikipedia

In the spirit of fostering worldwide peace and harmony among all peoples, it strives to promote and protect the interests of the Muslim world.

Iran and Saudi Arabia are members of the Organization of Islamic Cooperation (OIC).
Source: Reuters