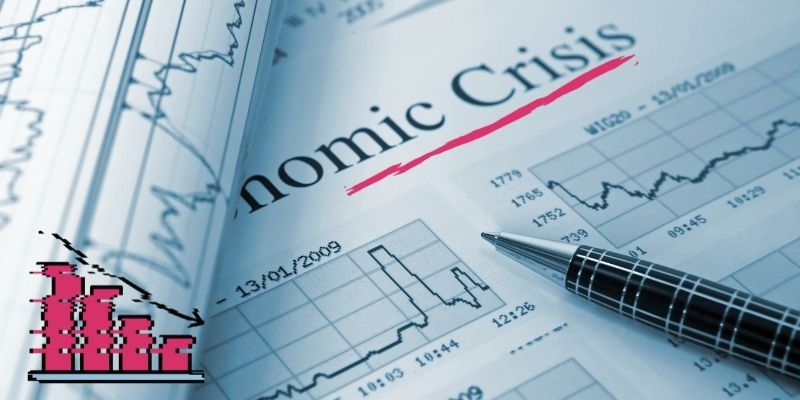 Sri Lanka's economic emergency
Read more



Factors Responsible for Sri Lankan Economic Crisis:

The tourism industry represents over 10% of the country's GDP and brings in foreign exchange, which has been hit hard by the pandemic.
As foreign exchange is drying up, the money to buy foreign exchange to import goods has risen. The Sri Lankan currency has depreciated.
Sri Lanka depends heavily on imports to meet even its basic food supplies. The price of food items has risen in tandem with the depreciating currency. Thus, giving rise to inflation.
Due to the pandemic, other sources of foreign currency has diminished, like exports, worker remittances, etc.
There is a severe food shortage. Moreover, the Sri Lankan Government's recent decision to ban the import of chemical fertilizers and adopt an "organic only" approach has further impacted food production.
The country owes vast debt repayments to China.
High government spending and tax cuts eroding revenues.

Under Emergency Crisis, the government can dictate retail prices for essential food items and seize stocks from traders. The military will oversee the action to ensure that essential commodities are sold at government-guaranteed prices.

The World Bank estimates 500,000 people have fallen below the poverty line since the start of the COVID-19 pandemic, the equivalent of five years' progress in fighting poverty. Essential goods are now unaffordable for many.

Besides the immediate impact of the COVID-19 pandemic, Sri Lanka faces a humanitarian crisis with fears it could go bankrupt in 2022 as inflation rises and food prices have rocketed.

The situation has got so bad that long queues have formed at the passport office, mostly the young and educated with the desire to leave the country.
Source: The Guardian