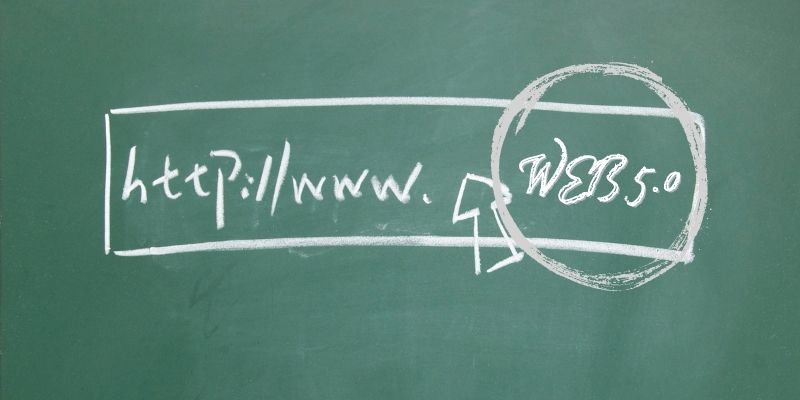 Before anyone could figure out what the heck Web3 means, Web 5.0 is announced, totally skipping any semblance of Web4
Read more



The World Wide Web (WWW) is the platform that billions of people use to communicate with one another and access information. Web 5.0 is being built with an aim to return "ownership of data and identity to individuals."

Understanding

Web 1.0: The first generation of the global digital communications network was Web 1.0. It is frequently referred to as the "read-only" Internet because it is made up of static web pages that only allow for passive engagement.
Web 2.0: The next stage in the evolution of the Internet was the ability to "read and write." Users could now communicate with servers and other users, resulting in the birth of the social web. This is the Internet as we know it today.
Web 3.0: Web 3.0 is still an evolving term that refers to a "read-write-execute" web that is based on decentralization. It employs blockchain-based technologies, allowing people to interact with one another without the need for an intermediary. Artificial intelligence and machine learning will power Web 3.0.

Web 5.0

It's an early nascent stage and is being developed by former Twitter CEO Bitcoin business unit, The Block Head (TBH).
The goal of Web 5.0 is to "create an extra decentralized web that puts you in control of your data and identity."
It cites an example that it's totally up to the user to save his data anonymously encrypted on the decentralized blockchain or sell that data to vendors for monetizing and advertising.
Web 5.0 = Web 2.0 plus Web 3.0 – Both Web 3.0 and Web 5.0 envision an Internet free of censorship, whether from governments or big tech, and free of significant outages.

What are the Problems with Web 5.0?

It's just an idea at this point, and no one knows how it will turn out.

How the government would allow this decentralized platform free of government intervention could lead to conflict between the government and Web 5.0 promoters.

There is still unclarity about how the system will operate, who would control it, and what safety scenarios are for vulnerable people like women, children, etc.
Source: IE