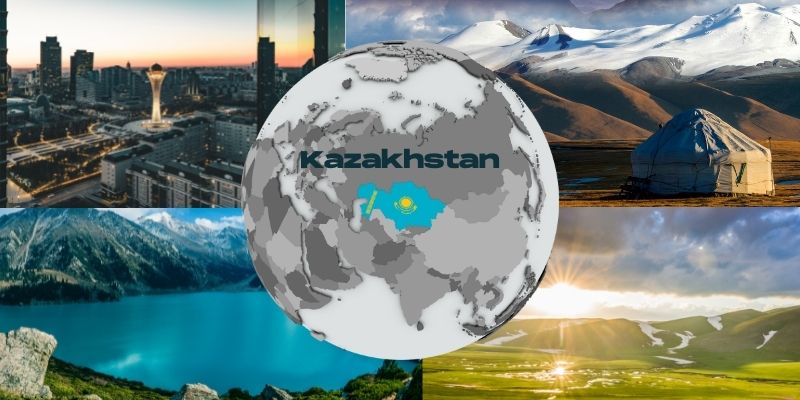 What are the protests about, and how is Russia involved?
Read more



Kazakhstan gained independence in 1991, following the collapse of the Soviet Union. Since then, it has been seen as a stable autocracy and protests of this scale have not been seen since the 1980s. In the autocratic form of a government, one person has complete power. There is no effective political opposition in Kazakhstan, and most elections are won by the ruling party with nearly 100% of the vote.

For 18 years, Kazakhstan was ruled by President Nursultan Nazarbayev. He stood down in 2019, making way for current President Kassym-Jomart Tokayev.

Kazakhstan Unrest Source: Image

Though public protests in Kazakhstan are illegal without a government permit, recently, a sharp and sudden spike in fuel prices triggered a national crisis. Demonstrations broke out and quickly turned violent across the country in what is being called the biggest wave of protests in Kazakhstan's history.

Fuel price was only the tip of the iceberg. There has been growing discontent among ordinary people over rising income inequality, poverty, political grievances that has only worsened due to the coronavirus pandemic and the lack of democracy. While the country has been able to attract foreign investments by appearing politically stable, its authoritarian government has been widely criticised over the years for violating fundamental freedoms.

Protesters are angry with Tokayev and benefactor Nursultan Nazarbayev, who ruled Kazakhstan between 1991 and 2019 and remained influential behind the scenes. To appease the protesters, Mr Nazarbayev has been removed from his post (from key security post which he acquired after stepping down from the presidency in 2019).

What are protesters demands?

The protesters want reforms, but they are not coordinated and do not have an overall leader. There is no strong opposition, and there is no obvious alternative government in waiting, mainly because the authorities have not allowed any opposition politicians in recent years.

President Tokayev has blamed foreign-trained "terrorists" for the unrest without evidence. He has appealed to the Russian-led Collective Security Treaty Organisation (CSTO) for support as the protests escalated.

Collective Security Treaty Organisation (CSTO) is a military alliance (consisting of six countries) that came into effect in 2002. The bloc includes Russia, Kazakhstan, Belarus, Tajikistan and Armenia.

CSTO membership means that its members are barred from joining other military alliances, for example, NATO. The CSTO says the troops are a peacekeeping force to protect state and military installations. The Collective Security Treaty Organisation (a Russian version of the North Atlantic Treaty Organisation (NATO) ) is a mutual defence pact but is not meant for internal issues. Probably it is why Tokayev presented the protests as the work of "terrorists" who had been trained abroad without giving any detail.

How is Russia involved?

Kazakhstan shares a border with Russia and has a sizeable ethnic Russian population. It has vast mineral resources, with 3% of global oil reserves.

The demonstrations threaten to undermine Russia's sway in the region that too at a time when Russia is trying to assert its geopolitical influence in countries like Ukraine and Belarus. The decision for the CSTO intervention came just as Russia has demanded security talks with the US over the Ukraine issue.

The situation is highly unpredictable, and with an internet and mobile reception blackout across much of the country, little independent information is coming through. The UN, US, UK, and France have called on all sides to refrain from violence.

The latest demonstrations are important because Kazakhstan has been regarded until now as a political and economically stable country in an unstable region, even as that stability has come at the price of an authoritarian government that stifles freedom.

It is the third uprising against an authoritarian, Russia-aligned nation, following pro-democracy protests in Ukraine in 2014 and Belarus in 2020.
Source: The Guardian