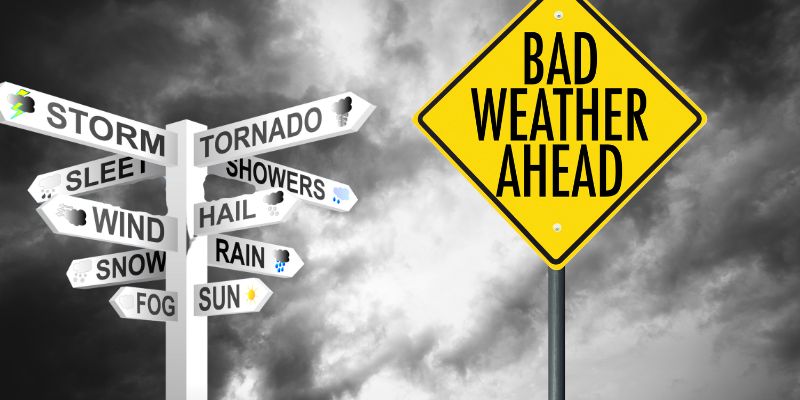 Third Consecutive La Nina Event Explained
Read more



La Nina (known as "little girl") is a weather pattern that occurs in the Pacific Ocean. The Australian Bureau of Meteorology confirmed the occurrence of the La Niña phenomenon for the third consecutive Year in the Pacific Ocean. It could lead to unusual weather effects in various countries.

This extended La Nina period in 2022 is the first time it had occurred since the 1950s when the event began to be recorded.

El Nino and La Nina are diametrically opposed phenomena that cause abnormal warming or cooling of sea surface temperatures in the Pacific Ocean off the coast of South America. They are known collectively as the El Niño-Southern Oscillation system, or ENSO for short.

ENSO conditions can affect both temperatures and rainfall globally due to their strong interference with global atmospheric circulations. El Nino and La Nina typically occur every four to five years. El Nino events occur more frequently than La Nina events.

Impacts of La Nina

Europe: La Nina tends to lead to milder winters in Northern Europe (mainly UK) and colder winters in southern/western Europe, resulting in the snow in the Mediterranean region.
North America: The majority of these conditions are felt here:

Stronger winds along the equatorial region, particularly in the Pacific.
Favorable conditions for hurricanes in the Caribbean and central Atlantic area.
Greater instances of tornados in various states across the United States.

South America: Drought is caused by La Nina in the South American countries of Peru and Ecuador.

It normally has a positive impact on the western South American fishing industry.

It also leads to heavy floods in Australia.
Some weather forecasters believe that the ongoing La Nia climate event is one of the causes of the floods in Pakistan.
Temperatures have risen in the Western Pacific, Indian Ocean, and off the Somali coast.
Source: IE