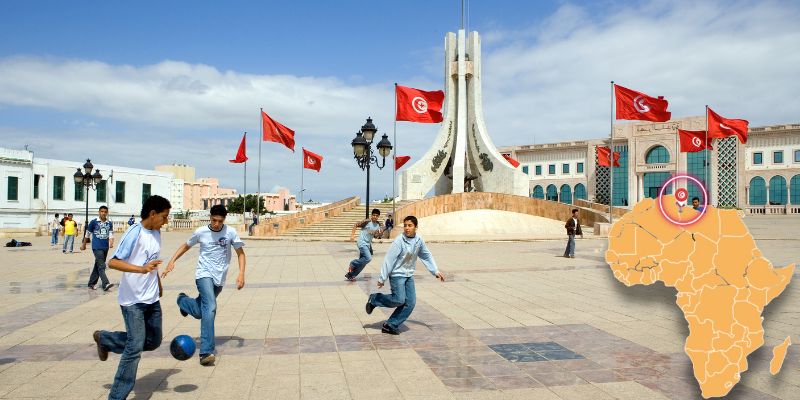 Tunisia approves a new constitution
Read more



The Arab Spring was a wave of pro-democracy demonstrations that engulfed several countries, including Tunisia, Morocco, Syria, Libya, Egypt, and Bahrain. Events in these nations generally began in the spring of 2011, which led to the name. The aim of the movement's rise was to protest against unfair governmental rule and demand to reinstate the people's fundamental rights.

The political crisis in Tunisia explained

The Arab Spring protests began in Tunisia. In the face of the mass uprising, in the democratic elections, the Islamist Ennahda party, which has ideological ties to the pan-Islamist Muslim Brotherhood movement, emerged as the country's main political force, upsetting the secular sections.

As the unrest grew, President Kais Saied stepped in, dismissing Ennahda-backed Prime Minister Hichem Mechich and suspending Parliament, causing the country to enter a constitutional crisis.

The political system remained fractious. Between 2011 and 2021, the country had nine governments. Its economy was already in bad shape, and the COVID-19 crisis made it worse.

Mr. Saied expressed concerns about the country's post-revolutionary parliamentary system in March 2021, less than two years after winning the presidential election. According to him, the new Constitution would protect the 2011 revolution's values of bread, freedom, and dignity.

Recently, Tunisian voters approved a new Constitution that would return the country to a presidential system, formalizing President Kais Saied's one-man rule after he suspended the elected Parliament and granted himself more powers last year.

Mr. Saied has clearly won, and he can now claim legitimacy for his one-man rule. But the low turnout despite the regime's propaganda and the boycott of the vote by most political parties show that Mr. Saied is still on a slippery slope.

While Mr. Saied has welcomed the result, his critics have warned that the new Constitution will undo any democratic gains Tunisia has made since the 2011 Arab Spring (Jasmine) revolution and return the country to authoritarianism.
Source: TH