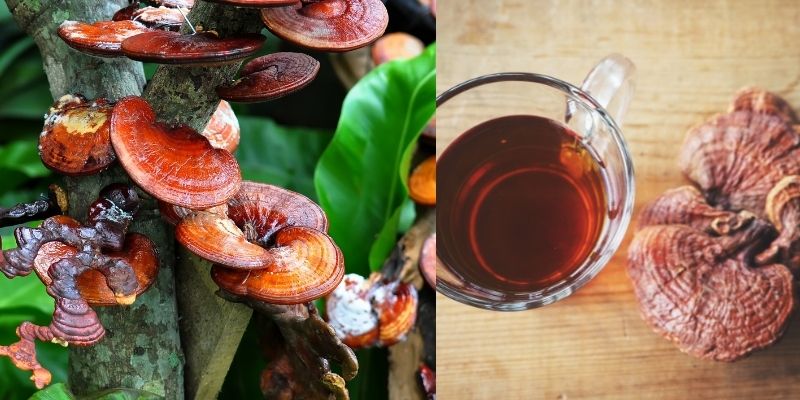 In Korea, it is known as the "Mushroom of Immortality"
Read more



Ganoderma lucidum is an edible medicinal mushroom used for centuries to heal diseases like diabetes, cancer, inflammation, ulcer, and bacterial and skin infections. It is known as Lingzhi in China and Reishi in Japan. It is regarded as one of the most significant medicinal mushrooms in the world and is also known as the "celestial herb." It appears in historical and medical documents from Japan, Korea, Malaysia, and India.

By cultivating this on wood logs, attempts are being made to popularise it for business and livelihood. Previously, it was solely taken from the wild, but rising demand prompted attempts to produce it artificially.

Because of the increased demand for herbal and natural health products during the pandemic, a window of opportunity for large-scale cultivation and commercialization has opened up. Thus, Ganoderma lucidum has every potential for entrepreneurship as well as a source of income; all that is required is adequate scaling up among farmers.

It has over 400 chemical constituents with numerous medicinal properties.
Unlike normal mushrooms, it grows on wood or wood-based substrate only.
It possesses immuno-stimulating activities, as well as anti-inflammatory, antitumor, anti-HIV, anti-hepatitis, and antiallergenic properties.
Evidence shows that it might be beneficial in the treatment of neurodegenerative diseases.
Studies on cells and animals have revealed that it may be able to delay the course of Alzheimer's disease.
Source: Down to Earth