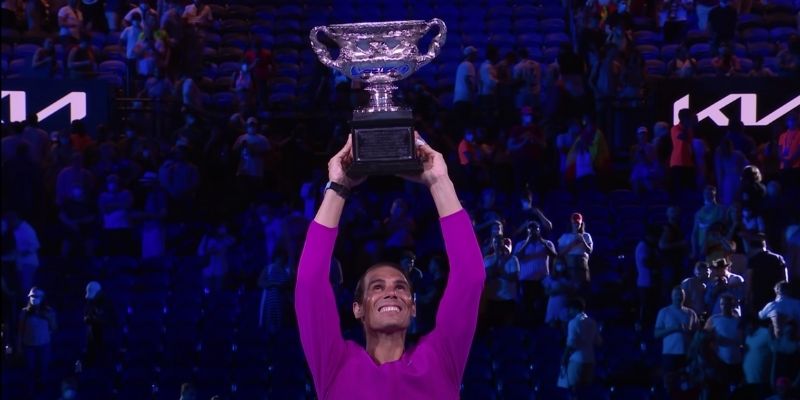 It is Nadal's second Australian Open title since 2009
Read more



Rafael Nadal of Spain defeated strong opponent Daniil Medvedev of Russia in a five-set Australian Open final, becoming the first person in history to win the most grand slams in men's singles championships.

Nadal won the Australian Open for the second time in his career after a thrilling five-hour and 25-minute fight – the second-longest match in Grand Slam history.

With the win, Nadal surpassed his great rivals Novak Djokovic and Roger Federer for the most major titles won by men.

The victory was even sweeter for Nadal, who had been dealing with a foot injury so severe that he thought he might never play tennis again. In December, he also battled COVID-19, which took a toll on his body. He not only recovered but surpassed his expectations and set a new record.

The "Big Three" in tennis are Novak Djokovic, Roger Federer, and Rafael Nadal. Since the 2003 Australian Open, the three have dominated men's singles, winning 60 of the last 75 Grand Slam titles, each player having won 20 Grand Slams.
Source: Australian Open