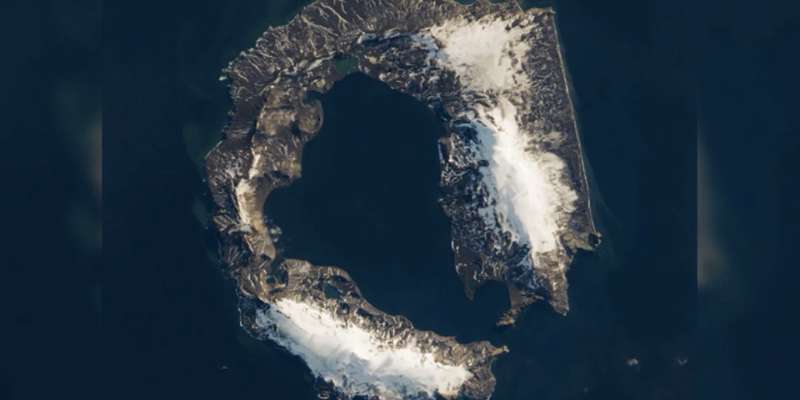 Unique Volcano Island in Antarctica Welcomes Visitors
NASA, known for its stunning images of space, took to Instagram to share a satellite picture of Deception Island, a remarkable place located near the Antarctic Peninsula. What's so special about this island? Well, it's one of the very few spots on Earth where ships can sail right into an active volcano.
The island itself is shaped like a horseshoe and surrounds a harbor called Port Foster, which is basically a flooded volcanic crater. In NASA's caption, they described the image as showing an island with rocky, mountainous terrain, some snow-covered peaks, and a big opening at the bottom where ships can sail into the harbor.
The image was captured by NASA's Landsat 8 satellite in March 2018, showing the volcano's top. Deception Island is one of only two active volcanoes in Antarctica and has erupted more than 20 times since the 19th century.
Despite its remoteness, Deception Island is a major tourist attraction in Antarctica, drawing over 15,000 visitors annually. Tourists can enjoy the beach, relax in geothermal baths, and go on treks because it's not completely covered in ice. Plus, they get to see one of the world's largest groups of chinstrap penguins on the island.
This unique place has seen its share of claims by different countries, but it's now governed by the Antarctic Treaty System.
Deception Island has a rich history, having served as a whaling and seal-hunting station from 1906 to 1931 and as a British military base during World War II. It's also home to scientific research stations, although some have been affected by past volcanic activity.