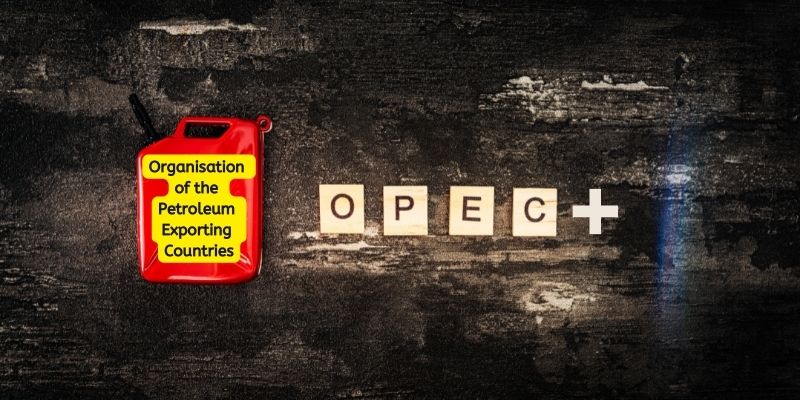 Reasons and Consequences
Read more



The Organization of Petroleum Exporting Countries (OPEC) and its allies, known as OPEC+, agreed to reduce oil production by 2 million barrels per day (bpd).

Saudi Arabia, Opec's de facto leader, said the 2% cut was necessary to respond to rising interest rates in the West and a weaker global economy.

It is the largest reduction since the peak of the COVID pandemic in 2020. The move would strengthen the perception that Russia and Saudi Arabia are working closely together to manage oil markets.

Why is oil production being reduced?

Members of OPEC+ are concerned that a weakening global economy will reduce demand for oil, and the cuts are seen as a means of protecting profits. The World Trade Organization predicts a slowdown in global trade growth due to the following factors:

Oil prices skyrocketed following Russia's invasion of Ukraine in February and have since begun to soften in recent months before plummeting to under $90 in September due to fears of a European recession.
China's demand has decreased as a result of its lockdown measures.
Weather events affecting food-producing regions or causing damage to energy export infrastructure could slow trade growth even further.
Various countries have imposed restrictions on food and fertilizer exports.
Lower demand

Rising interest rates in the United States mean less investment available, and stronger dollars mean lower returns for petroleum-producing countries.

Impact:

It would become more expensive for petroleum-dependent countries.
Fear of rising inflation
The BOP crisis may escalate for import-dependent countries with low foreign exchange reserves, e.g. Sri Lanka.

However, given that some members are failing to meet their output quotas, the real impact of a large cut would be smaller. Opponents of the move include developing and developed countries that rely on imports to sustain economic recovery.

What is OPEC+?

Founded in 1960 by founding members Iran, Iraq, Kuwait, Saudi Arabia, and Venezuela, OPEC has since grown to 13 members.
The alliance is now known as OPEC+ and includes 11 additional major oil-producing allies, including Russia.
Non-OPEC countries that export crude oil are referred to as OPEC-plus countries. Azerbaijan, Bahrain, Brunei, Kazakhstan, Malaysia, Mexico, Oman, Russia, South Sudan, and Sudan are examples.
Previously dominated by western-dominated multinational oil companies known as the "Seven Sisters," OPEC sought to give oil-producing countries more influence over the global petroleum market.
According to 2018 estimates, they account for roughly 40% of the world's crude oil and 80% of the world's oil reserves. They usually meet once a month to decide how much oil each member country will produce.
Source: IE