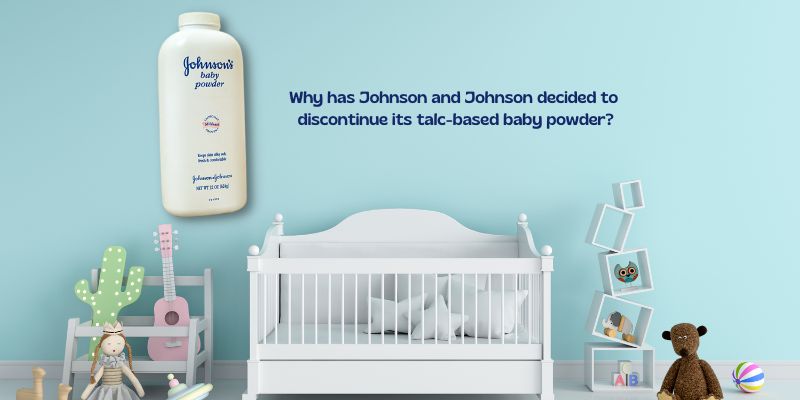 The company has faced lawsuits about its talc products but insists they are safe
Read more



The announcement came amid tens of thousands of lawsuits filed by women alleging that the product caused them to develop ovarian cancer due to alleged asbestos contamination, a known carcinogen.

Talc is the softest mineral known and is extracted from underground deposits. According to the US Food and Drug Administration (FDA), it is hydrous magnesium silicate and is used in a variety of cosmetic and personal care products such as baby powder, lipstick, eyeshadow, and foundation.

Talcum powder has long been used in baby products because it keeps skin dry and helps prevent diaper rash.

In 2020, J&J announced that it would stop selling its talc Baby Powder in the United States and Canada because demand had fallen in the wake of what it called "misinformation" about the product's safety amid a barrage of legal challenges.

The company is facing approximately 38,000 lawsuits from consumers alleging that its talc products caused cancer due to asbestos contamination.

Johnson and Johnson deny the allegations, claiming that decades of scientific testing and regulatory approvals have shown that its talc is safe and asbestos free. It reiterated the statement when it announced the product's discontinuation.

J&J Baby Powder, which has been sold since 1894, has become a symbol of the company's family-friendly image.

Johnson said that it had made the "commercial decision" to transition all its baby powder products to use cornstarch instead of talcum powder.

Does it cause cancer?

Talc has the potential to be contaminated with asbestos. Asbestos has been used in construction and manufacturing, and it has been linked to lung cancer, ovarian cancer, mesothelioma, and other diseases.

Johnson & Johnson has announced that it will phase out its talc-based baby powder globally by next year. The healthcare company stopped selling baby powder in the United States and Canada two years ago.
Source: IE