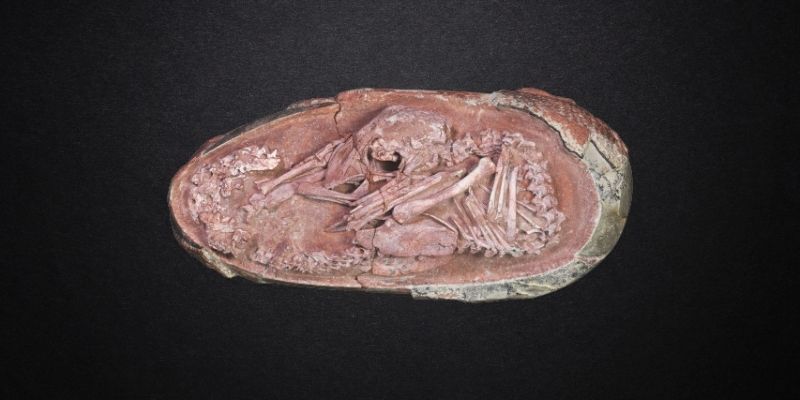 The million-year-old fossilized egg with a well- preserved dinosaur embryo has been found in China and nicknamed "Baby Yingliang"
Read more



In a recent scientific discovery, a 66 to 72 million-year-old dinosaur embryo, nicknamed "Baby Yingliang", was found in China. It is the first time in history to find such a well-preserved embryo, standing the test of time and lasting for millions of years. Until now, fossilized eggs found had fewer embryonic skeletons or were not complete and preserved in a life pose.

A stone company, the Yingliang Group, found the fossil in China's Jiangxi province in 2000. It was rediscovered again after ten years in storage during the Yingliang Stone Nature History Museum construction.

The embryo is stated to be of a theropod dinosaur; Oviraptorosaur highlights the pre-hatching postures and behaviors, of which not much is known so far. Its posture is reportedly similar to that of a late-stage modern bird embryo, not seen previously in dinosaurs. The embryo was found in a developmental posture called "tucking", which hints that the modern bird (avian) tucking behavior may have originated among non-avian theropods.

This video shows the animated life reconstruction of a close-to-hatching oviraptorosaur dinosaur embryo.
Picture credit and source: Lida Xing et al