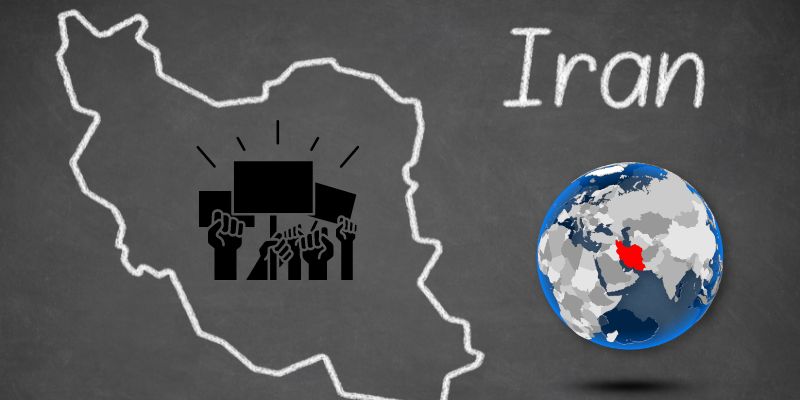 Who are Kurds?
Read more



International pressure mounted on Iran's Islamic leadership after the United Kingdom imposed sanctions on its security forces, amid reports of oil workers joining nationwide protests and fresh violence in a Kurdish city. The new sanctions target the Islamic Revolutionary Guard Corps and senior security officials in response to the country's heavy crackdown on protests following the death of Mahsa Amini, a 22-year-old Kurdish-Iranian woman, in the custody of the so-called "morality police."

Amini was arrested for allegedly breaking Iran's strict Islamic dress code, and her death on September 16 sparked some of the country's largest protests since the 1979 revolution.

The announcement follows the imposition of new sanctions on Iran in response to the Islamic Republic's treatment of protesters. While the nuclear talks are stalled, Iranian protesters have continued to gather in various cities despite a violent crackdown by security forces.

Who are Kurds?

The Kurds are an ethnic group that is predominantly Muslim.
They are mainly Sunni Muslims in Shi'ite-dominated Iran.
They speak a language similar to Farsi and live primarily in a mountainous region straddling the borders of Armenia, Iraq, Iran, Syria, and Turkey.
The Treaty of Sèvres: Following World War I, Western powers promised Kurds their own homeland in the Treaty of Sèvres.
Treaty of Lausanne: But later, the Treaty of Lausanne, ratified in 1924, divided the Kurds among the new nations of the Middle East.
The 1979 Islamic Revolution in Iran resulted in heavy clashes between Shi'ite revolutionaries and the Kurdish Party of Iranian Kurdistan (KDPI), which fought for independence.
Following the outbreak of the Iran-Iraq war in 1980, regular Iranian armed forces and the Revolutionary Guards increased their repression of Kurds.
Over the last two decades, new militant groups such as the Kurdistan Free Life Party (PJAK) have emerged and occasionally clashed with security forces.
Kurdish claims have ranged from outright separatism to autonomy within a multi-ethnic Iranian state.
When ISIS jihadis were growing strong in Syria, they also posed a threat to Kurds residing there. The Kurds were defending their own lands and remained a strong force to counter them. They were even provided with arms by the West to fight the jihadis. But as history is full of strange ironies, once ISIS was gone, that support from the West was also gone. But because of their heroism against ISIS, the Kurds gained unprecedented global popularity.
Today, there are more than 30 million Kurds in the region, with roughly half of them residing in Turkey.
Iraq is the only country in the region with an autonomous Kurdish region known as Iraqi Kurdistan. Its parliament was established in 1992.
Source: Reuters