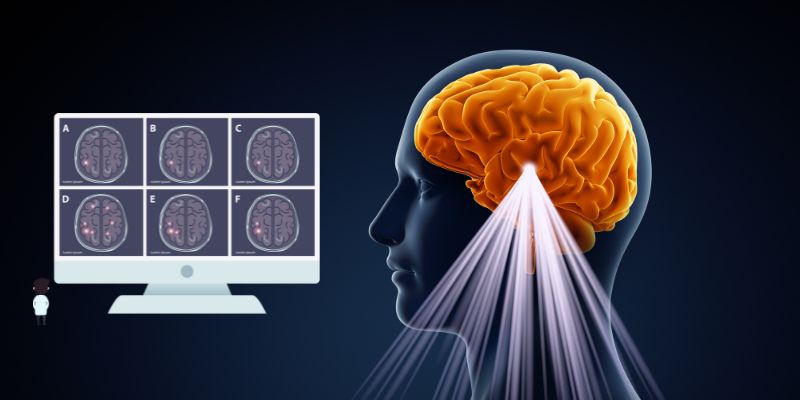 A Soundwave Breakthrough in Brain Surgery
Read more



Living with tremors can be challenging, affecting one's daily activities and overall quality of life. However, imagine a world where brain surgery for tremors doesn't involve any incisions or lengthy recoveries. Thanks to a groundbreaking technique called Focused Ultrasound, that world is becoming a reality.

Focused ultrasound is like no other surgery you've ever heard of. It is a non-invasive procedure that uses powerful sound waves to target and disrupt the faulty circuits in your brain that cause tremors. Unlike traditional surgery, which requires opening the skull, focused ultrasound works from the outside, targeting specific areas in the brain with remarkable precision.

Here's how it works: First, advanced imaging techniques, like MRI, are used to create a detailed map of your brain. This helps doctors pinpoint the exact spot that needs treatment. Then, a special device is placed on your head, containing thousands of tiny ultrasound transducers. These transducers emit sound waves that converge at the precise target in your brain.

As the sound waves pass through your skull, they generate focused heat, which gently destroys the problematic tissue causing the tremors. It's like using a magnifying glass to burn a hole in a leaf, but in this case, the precision is extraordinary.

But here's the really amazing part: The whole procedure is monitored in real-time using MRI. This allows doctors to make sure the treatment is hitting the bull's eye and avoiding any healthy brain tissue. They can adjust the intensity of the ultrasound waves on the fly, ensuring both effectiveness and safety.

And the best part? Recovery is quick! Unlike traditional surgeries, you won't need a long hospital stay or weeks of healing. With focused ultrasound, you can get back to your daily activities sooner, enjoying a life free from the burden of tremors.

It's important to note that not everyone with tremors is a candidate for focused ultrasound. Doctors carefully consider factors like the type and severity of your tremors, as well as your overall health, to determine if this procedure is right for you.

Focused ultrasound is transforming the field of brain surgery for tremors. It offers hope and relief to those living with this challenging condition. By harnessing the power of sound waves and cutting-edge technology, focused ultrasound is changing lives and bringing us closer to a future where tremors no longer dictate how we live. Doctors also believe that ultrasound surgery can treat other conditions with precision as well. This field is continuously evolving, with ongoing research and clinical trials exploring its potential applications.