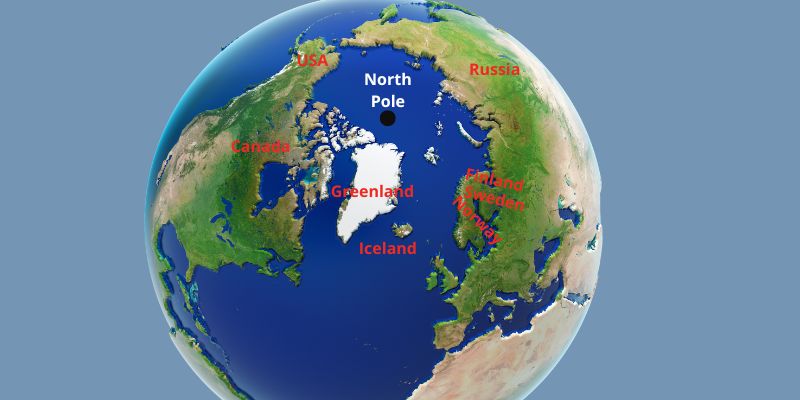 Concerns Regarding the Cooperation
Read more



Recently, North Atlantic Treaty Organization (NATO) warned Russia's Military built up and Chinese interest in Arctic Region. As per various reports, China has a deepening strategic partnership with Russia in the Arctic.

What are the Concerns Regarding the Cooperation?

Russian Military Build-up: In 2014, Russia created a new Arctic Command, and it has opened hundreds of new and former Soviet-era Arctic military sites, including airfields and deep-water ports.
China's Claim: In 2018, China declared itself a 'Near-Arctic State' with interest in shipping, research, and exploration projects in the area to exploit regions' oil, gas, minerals, etc.
Climate Change: As climate change thaws more ice, it is predicted to open up more waterways, enabling deeper penetration in the area. Further, nations can exploit these channels as they explore new shipping routes that could be a game-changer in trade, cutting down longer and costlier journeys around the globe.
Conflict with US's Interest: While China is not an Arctic nation, its deepening strategic partnership with Russia and increased Arctic cooperation have alarmed the United States, which believes this pairing is contrary to American values and interests.

Is there any cooperation among Nations in the Arctic?

There are eight Arctic nations – The US, Canada, Finland, Denmark, Iceland, Norway, Sweden, and Russia. These are part of the Arctic Council; an intergovernmental forum formed to promote regional cooperation.
On three occasions, the Arctic States have negotiated legally binding agreements.

signed in 2011 – Agreement on Cooperation on Aeronautical and Maritime Search and Rescue in the Arctic
signed 2013 – Agreement on Cooperation on Marine Oil Pollution Preparedness and Response in the Arctic
signed 2017 – Agreement on Enhancing International Arctic Scientific Cooperation

Relevance of Arctic Region

It is the northernmost region of the Earth, representing the area within the Arctic Circle. The Arctic is vulnerable to climate change and global warming.

The melting Arctic will unveil opportunities for countries to dig for oil, resources, diamonds, and fish in these (troubled) waters. Nations are poised to use the economic benefits of climate change even as the phenomenon catalyzes extreme events disrupting life across the globe.
Source: Times Now