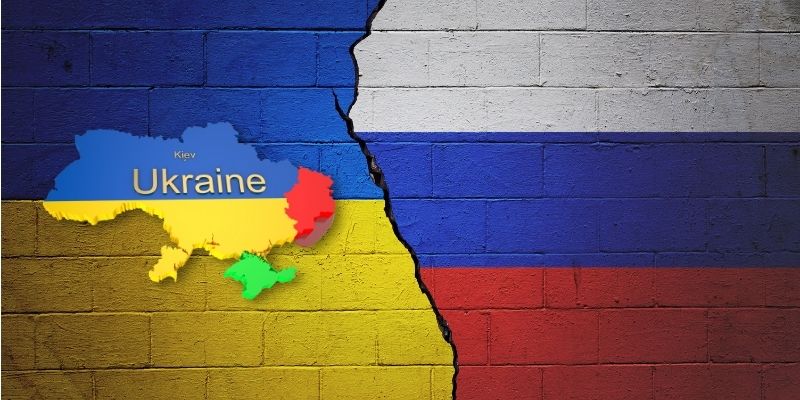 Russia's invasion of Ukraine by land, air, and the sea are regarded as Europe's largest attack by one state against another since World War II
Read more



What exactly is the problem between Russia and Ukraine? Ukraine, a democratic country, is Europe's second-largest country in terms of land area after Russia. Following the fall of the Soviet Union, it overwhelmingly voted for independence from Russia and has stated its intention to join Nato and the European Union.

Meanwhile, Russian President Vladimir Putin has described Ukraine as an artificial creation carved from Russia by enemies; a description Ukrainians find shocking and false. The Russian President has also stated that Ukraine is a Western puppet and has never been a proper state.

Putin has demanded assurances from the West and Ukraine that it will not join NATO, a 30-nation defensive alliance. He also wants Ukraine to be demilitarized and neutralized.

However, Ukrainian President Volodymyr Zelenskyy urged US President Joe Biden to allow Ukraine to join NATO in January 2021. It irritated Russia because it did not want Ukraine to join European institutions such as NATO and the EU. Both Russia and the West see Ukraine as a possible buffer between them.

The West appears to be relying too heavily on sanctions against Russia to deter President Vladimir Putin. The West also appears hesitant to send troops to Ukraine to assist Ukrainian President Volodymyr Zelensky's administration. Is there a different way to put pressure on Russia?

The answer is "SWIFT".

What is SWIFT? 

SWIFT, or the Society for Worldwide Interbank Financial Telecommunication, was founded in 1973. It is a messaging system and does not handle any funds transfers.

Its primary function is to provide a secure transmission channel so that Bank A knows that its message to Bank B is delivered only to Bank B. Bank B, in turn, is aware that Bank A, and no one else, sent, read, or altered the message en route. It enables banks to communicate quickly, securely, and affordably. This Belgium-based firm proclaims to remain neutral.

Over 11,000 financial institutions in over 200 countries use SWIFT. It seems to have become the backbone of the international financial transfer system. As tensions between Washington and Moscow over Ukraine rise, political commentators speculate that the US may, as a last resort, exclude Russia from the SWIFT system. The exclusion from SWIFT can cripple the ability of Russia to trade with most of the world. It is very important in the machinery of international finance.
Source: TOI