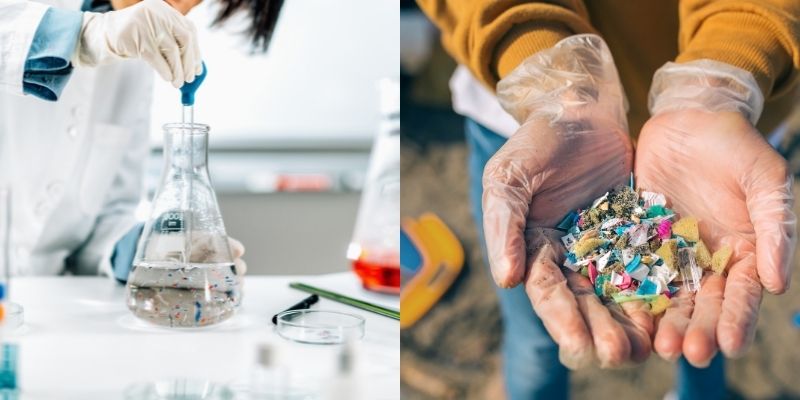 Microplastics were discovered in human blood in a study conducted by researchers from The Netherlands
Read more



For the first time, microplastics have been found in human blood, raising concerns that the ubiquitous particles are also making their way into organs. Researchers analyzed blood samples from 22 anonymous and healthy adults and found four types of microplastics in 17 of them. It included particles of polyethylene terephthalate (or polyester, used to make clothing and plastic bottles) and styrene, widely used in many industries, including food packaging.

Plastic fragments that are virtually undetectable have been already present almost everywhere else on the planet, from the oceans to the highest peaks and in the air, soil, and food chain. The term "microplastics" is used to distinguish them from "macroplastics," such as plastic bottles and bags.

There are two categories of microplastics: primary and secondary

Primary Microplastics: They are tiny particles designed for commercial use. e.g., in personal care products like cosmetics as well as clothing and other textiles.

Secondary Microplastics: They are formed from the breakdown of larger plastics such as water bottles. This breakdown is caused by exposure to the sun's radiation and ocean waves.

Personal initiatives such as avoiding disposable utensils in favor of using one's own and discontinuing bottled water and plastic packaging are just a few steps that can reduce microplastic pollution. Also, we need to work together to significantly reduce the amount of litter seen along beaches and in oceans. Thirdly, policies need to be made to use only biodegradable plastics.

It is not yet clear if these microplastics can cross over from the bloodstream to deposit in organs and cause diseases. In general, babies and young children are more vulnerable to exposure.
Source: The Guardian