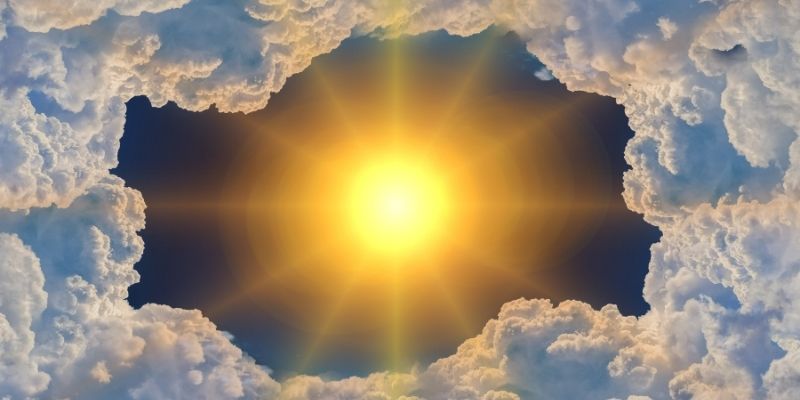 About Ozone
Read more



An ozone hole is a region of an exceptionally depleted ozone layer in our atmosphere. Scientists have revealed a large, all-season ozone hole in the lower stratosphere over the tropics. It can affect 50 percent of the world's population. The hole is said to be seven times the size of the Antarctic ozone hole, which only emerges during spring.

The ozone layer protects life on Earth by absorbing harmful ultraviolet radiation from the Sun. Thinning of the ozone layer was confirmed in 1985 through the formation of the ozone hole over the Antarctic. Causes were the release of certain chemicals, e.g., chlorine and bromine, chlorofluorocarbons (CFCs), halons, and carbon tetrachloride.

To prevent depletion, conventions were initiated.

Vienna Convention: Convention on Protection of Ozone Layer 1985, for the promotion of research and monitoring of human activities on the ozone layer.

Montreal Protocol: It was designed in 1987 to phase out the chemicals which deplete the ozone layer.

As a result, chlorofluorocarbons (CFCs – World found was destroying its ozone layer) were replaced by Hydrofluorocarbons (HFCs – pose no harm to the ozone layer because, unlike CFCs, they do not contain chlorine). But these HFCs have a very high global warming potential.

Kigali Agreement: To reduce Hydrofluorocarbons (HFCs – not ozone-depleting but have high global warming potential) by roughly 85% of their baselines by 2045 by amending the 1987 Montreal Protocol.

Montreal Protocol is the most successful environmental agreement in human history. Since the protocol went into effect on January 1st, 1989, the consumption of ozone-depleting substances, including CFCs, dropped.


Today, more than thirty years after the Montreal Protocol was signed, the ozone hole has stopped growing and is now shrinking.

But the scientist's revelation of a hole in the ozone layer over the tropics is a huge concern. The current discovery calls for additional research into ozone depletion, UV radiation change, increased cancer risks, and other negative effects on tropical health and ecosystems.

Impact of ozone layer depletion

Increased ground-level UV radiation increases the risk of skin cancer and cataracts in humans and weakens human immune systems.

Decrease agricultural productivity and affects terrestrial and aquatic biogeochemical cycles.
Source: Business Standard