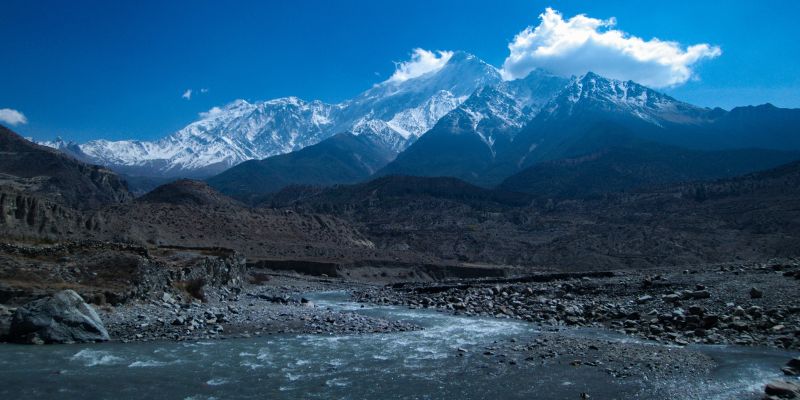 Clues Found in Water Droplets
Let's break down the exciting discovery made by scientists from the Indian Institute of Science and Japan's Niigata University.
Imagine going back in time about 600 million years ago. Scientists have found some amazing clues hidden in mineral deposits that suggest there was once a big ocean around that time. These deposits are like little time capsules that hold water droplets from that ancient ocean.
What Clues Did Scientists Find?
When the scientists looked closely at these deposits, they found something interesting. They discovered two types of stuff called calcium and magnesium carbonates. It's like finding puzzle pieces that help us understand what was happening a long time ago.
The Big Oxygen Event
Long, long ago, Earth was a very different place. There was a time when the planet was covered in ice, like a giant snowball, around 700 to 500 million years ago. But then something amazing happened. A lot of oxygen appeared in the air, which was really important. This big event helped create the right conditions for complex life forms to evolve, like the animals we know today.
Uncovering the Mysteries
Scientists are like detectives trying to solve a puzzle. They want to know how all these events are connected. But it's tricky because there aren't many fossils or records left from that time. All the old oceans are gone, and that makes it hard to figure things out.
Now, scientists found rocks that used to be part of that old ocean. By studying these rocks, they can learn about what the ocean was like. They're looking at things like how acidic or basic the water was, how much good stuff (nutrients) it had, and even how warm or cold it was.
This discovery is like opening a treasure chest of information. It can help us understand how oceans back then were similar to or different from the ones we have today. Were they friendlier to life, or did they have some challenges? By studying these rocks, scientists hope to piece together the story of Earth's history, the oceans, and how life came to be. It's like reading a fascinating story written in rocks from a very, very long time ago.
The Snowball Earth and Great Oxygenation

Once Upon a Frozen Time: The Snowball Earth

Picture this: Long, long ago, our planet got really, really cold. It was so chilly that much of the Earth was covered in massive layers of ice. This icy time is called the Snowball Earth glaciation. Think of it like a time when our planet wore a sparkling, icy coat from top to bottom!

Life's Remarkable Comeback: The Great Oxygenation

But wait, there's a twist to this icy tale! After the Snowball Earth, something incredible happened. A fantastic event we call the Second Great Oxygenation changed everything. It's like Earth took a deep breath and filled the air with a special gas called oxygen. This oxygen was a game-changer! It made the world a better place for life to thrive.

Imagine this: New life forms began to appear, some simple and some more complex. It's as if the planet woke up after a long, icy nap, and the air was suddenly fresher and more inviting. The burst of oxygen breathed life into our world, making it a cozy home for plants and animals to grow, evolve, and explore.

So, from a frozen, icy planet to a vibrant, life-filled world, the Snowball Earth and the Great Oxygenation are like chapters in a fascinating story of Earth's past. They show us how our planet's history is full of surprising twists and turns, shaping the world we know today.