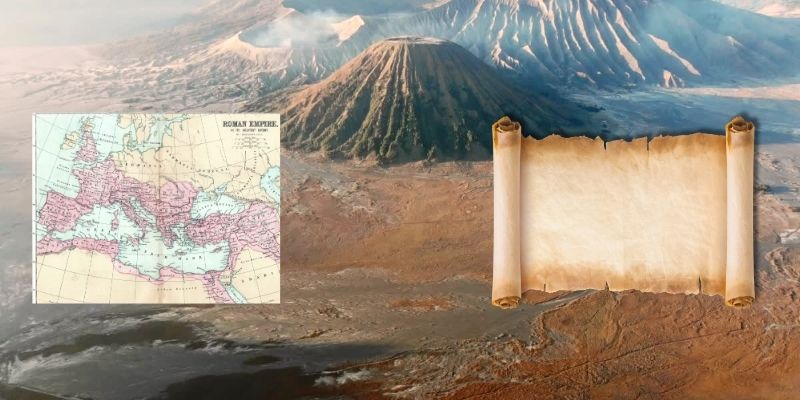 Unlocking Ancient Secrets with Artificial Intelligence
Imagine a long, long time ago, around 79 AD, in a place called Herculaneum, close to a huge, scary volcano called Mount Vesuvius. When this volcano erupted, it covered a fancy villa with hot ash and mud, and that villa might have been owned by someone pretty important, like Julius Caesar's father-in-law.
Now, skip ahead to today. In the remains of that villa, archaeologists found something extraordinary—like a treasure trove, but instead of gold and jewels, it's filled with ancient scrolls made from a special kind of paper called papyrus. These scrolls got burned and turned into charcoal because of the volcano's heat. Sounds awful, right? But here's the fascinating part: because they're like charcoal, they haven't rotted or decayed, staying safe all this time.
These scrolls are like old books and might hold all kinds of secrets inside. Think of it as discovering the ultimate library, with information about Roman and Greek things like philosophy, science, math, poetry, and politics.
Now, here's where the real magic happens. A bunch of really clever people, led by a professor named Brent Seales from the University of Kentucky, decided to use super high-tech stuff and artificial intelligence (AI) to try and read these ancient, burnt scrolls. It's like using modern wizardry to peek into the past.
And guess what? They actually managed to read a word from one of those old scrolls! The word was 'porphyras,' which means 'Purple' in ancient Greek. That's pretty cool, right?
Professor Seales thought it was an enormous achievement, sort of like landing on the moon. He knew these ancient words were just waiting for someone to read them, like finding the final chapter of an exciting adventure. Thanks to his team's hard work, they took a step into a whole new world of knowledge.
So, thanks to AI and some really determined scientists, the secrets of the Herculaneum Papyri are slowly coming back to life. It's like opening a time capsule filled with ancient wisdom. How amazing is that?