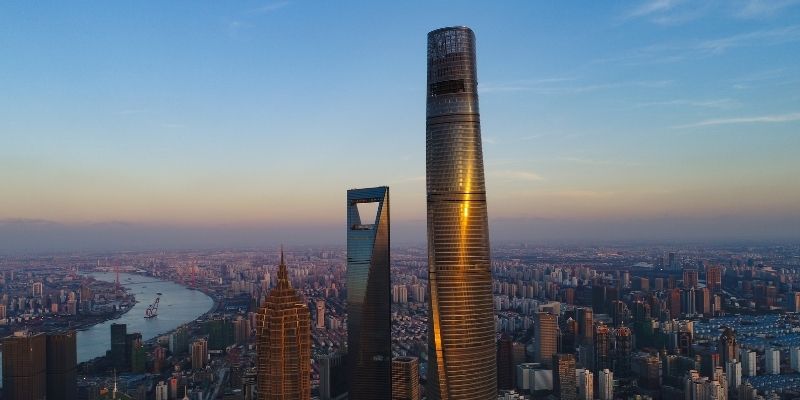 Dubai's At.mosphere located in Burj Khalifa previously held the record for a decade
Read more



Guinness World Records has awarded the "Heavenly Jin restaurant" in Shanghai, China, the title of 'Highest Restaurant in a Building.'

The restaurant is located on the 120th floor of Shanghai Tower, 556.36 meters above ground, within the J Hotel. The J Hotel is located on the top floors of the Shanghai Tower, the tallest building in China and the third tallest in the world at 632 meters.

With floor-to-ceiling windows, Heavenly Jin delivers excellent panoramic views of the Shanghai skyline. The menu reportedly brings creative twists on traditional classics that combine European, Japanese, and Chinese cuisine elements. There are 256 seats in the restaurant and five private dining rooms.

Dubai's At.mosphere held the previous title for "highest restaurant" for a decade. It is located on Level 122 of the world's tallest structure, the Burj Khalifa, sitting at the height of 441.3 meters.
Source: CNN